If you need another reminder to be careful when downloading new apps for your devices, a new batch of malicious apps has been discovered stealing both data and money from unsuspecting users.
As reported by Laptop Mag (opens in new tab), these 203 malicious iOS and Android apps were first discovered by Thailand's Ministry of Digital Economy and Society (DES) and the UK's National Cyber Security Centre (NCSC). DES made the decision to inform the public about these bad apps on its Facebook page (opens in new tab) after they were found stealing personal information, draining users' bank accounts, remotely taking control of infected smartphones and being used to commit identity theft.
The apps in question cover a wide variety of categories from chat apps to photo filters to custom keyboards and PDF convertors. However, the one thing they all share in common is the fact that they contain malware and perform other malicious actions once installed on your smartphone.
Neither DES or the NCSC has shared any additional info on which malware strain these apps are spreading to vulnerable smartphones, just that they're dangerous. Both organizations are also working with Google and Apple to have these apps removed from their respective app stores.
For this reason, you should remove any of these apps if they're installed on either your Android smartphone or iPhone. While the security researchers who have discovered large batches of bad apps like this in the past have differentiated which apps are for iOS or Android, that isn't the case here, so you'll need to go through the list of apps below yourself and see if any of them stick out.
Delete these apps now
To save you the trouble of having to go through DES' Facebook post, we've compiled the full list of these 203 malicious apps below. If any of them are installed on your smartphone or tablet, it's highly recommended that you remove them immediately.
4K Pro Camera
4K Wallpapers Auto Changer
Advanced SMS
aipic – Magic Photo Editor
All Good PDF Scanner
All Language Translate
All Photo Translator
Art Filters
Astro + Horoscope & Astrology
Astroline: The Daily Horoscope
Auto Sticker Maker Studio
Avatar Maker Character Creator
Baby Sticker- Track Milestones
Bass Booster Volume Power Amp
Battery Charging Animations Battery Wallpaper
Battery Charging Animations Bubble -Effects
Beat.ly Music Video Maker
Beat maker pro
Beauty Filter
Blood Pressure Checker
Blood Pressure Diary
Blue Scanner
Blur Image
Caller Theme
CallMe Phone Themes
Call Skins
Camera Translator
Care Message
Cartoons Me
Cashe Cleaner
Chat Online
Chat SMS
Chat Text SMS
Classic Emoji Keyboard
Classic Game Messenger
Coco camera v1.1
Come Messages
Contact Background
Cool Keyboard
Cool Messages
Creative 3D Launcher
Creative Emoji Keyboard
Custom Themed Keyboard
Cut, Paste
Dazz Cam- D3D Photo Effect
Dazzle – Insta stories editor
Dazzling Keyboard
Design Maker
Desire Translate
Direct Messenger
Dizzi
DJ it!
Drink Water
Drums: Play Beats & Drum Games
Easy PDF Scanner
edjing Mix
edjing Pro
EmojiOne Keyboard
Emoji Theme Keyboard
Equalizer+ HD music player
Equalizer Fx: Bass Booster App
Facelab
FaceMe
Facetory: Face Yoga & Exercise
Fancy Charging
Fancy SMS
Flashlight Flash Alert On Call
FLMX
Fonts Emoji Keyboard
Frame
Frames
Freeglow Camera 1.0.0
Funny Caller
Funny Camera
Funny Emoji Message
Funny Keyboard
Funny Wallpapers – Live Scree
Gif Emoji Keyboard
Girl Games: Unicorn Slime
Guitar Play – Games & Songs
Guitar – real games & lessons
Guitar Tuner – Ukulele & Bass
Halloween Coloring
Handset – Second Phone Number
Heart Emoji Stickers
Highlight Story Cover Maker!
Hi Text SMS
Horoscope 2019 and Palm Reader
Hub – Story Templates Maker
Hummingbird PDF Converter – Photo to PDF
Hyper Cleaner: Clean Phone
iCons – Icon Changer App +
iMessager
Impresso
Instant Messenger
iWidget Pro
Jambl: DJ Band & Beat Maker
Jigsaw Puzzle
Karaoke Songs
Life Palmistry
Lift: Story Maker
Light Messages
Live Wallpaper Maker: 4K Theme
Loop Maker Pro
Lucky Life
MagicFX – Magic Video Effects
Magic Photo Editor
Memoristo: Brain Test, IQ Game
Memory Silent Camera
Menu Maker!
Meticulous Scanner
Metronome Pro – Beat & Tempo
Metronome – Tap Tempo & Rhythm
Mini PDF Scanner
Mint Leaf Message-Your Private Message
Mood Balance: Self Care Tracker
Music Zen – Relaxing Sounds
MyCall – Call Personalization
Nebula: Horoscope & Astrology
Neon Theme Keyboar
NewScrean: 4D Wallpapers
Notes – reminders and lists
Now QRcode Scan
One Sentence Translator – Multifunctional Translator
Painting Photo Editor
Paper Doc Scanner
Part Message
Password Manager
Path – Horoscope & Astrology
PDF Scanner: Document Scan
Personal Message
Photo Collage
Photo Editor & Background Eraser
Photo Editor – Filters Effects
Photo & Exif Editor
Photo Filters & Effects
Photoly Remove Object & Editor
Photo To Sketch
Piano Crush
Piano
Pista
Pixomatic
Poco Launcher
Premium SMS
Presets for Lightroom
Private Game Messages
Private Messenger
Private SMS
Professional Messenger
Quick Talk Message
Razer Keyboard & Theme
RECOLLECT
Retouch & Cutout
Rich Theme Message
Ringtones HD
ScanGuru
Scanner App
Send SMS
Simple Note Scanner
SlidePic
Slimy
Smart Messages
Smart SMS Messages
Smart TV remote
Smile Emoji
Social Message
SpeedPro Slow speed video edit
Stickerfy: Sticker Maker
Sticker Maker
Stickers & GIF
Stock Wallpapers & Backgrounds
Style Message
Style Photo Collage
Super Hero-Effect
Sweet Pics – Baby Photo Edito
Talent Photo Editor – Blur focus
Tangram App Lock
TeasEar: ASMR Slime Antistress
Text Emoji SMS
Text SMS
Themes Chat Messenger
Themes Photo Keyboard
Timestamp Camera
ToonApp Cartoon Photo Editor
Translate Camera – Speak On
Translator Guru: Voice & Text
UltraFX – Effect Video Maker
Unicc QR Scanner
Unique Keyboard
Universal PDF Scanner
Vanilla Snap Camera
Video Puzzles – Magic Puzzle
Ringtones HD ∙ Ringtone Maker
VOCHI Video Effects Editor
Volume Booster Hearing Aid
Volume Booster Louder Sound Equalizer
Water Reminder
WeDrum: Drums, Real Drum Games
Widget PLUS+ – Photo & Weather
Wow Beauty Camera
Wow Translator
Yoga- For Beginner to Advanced
YouToon – AI Cartoon Effect
How to stay safe from malicious apps on Android and iOS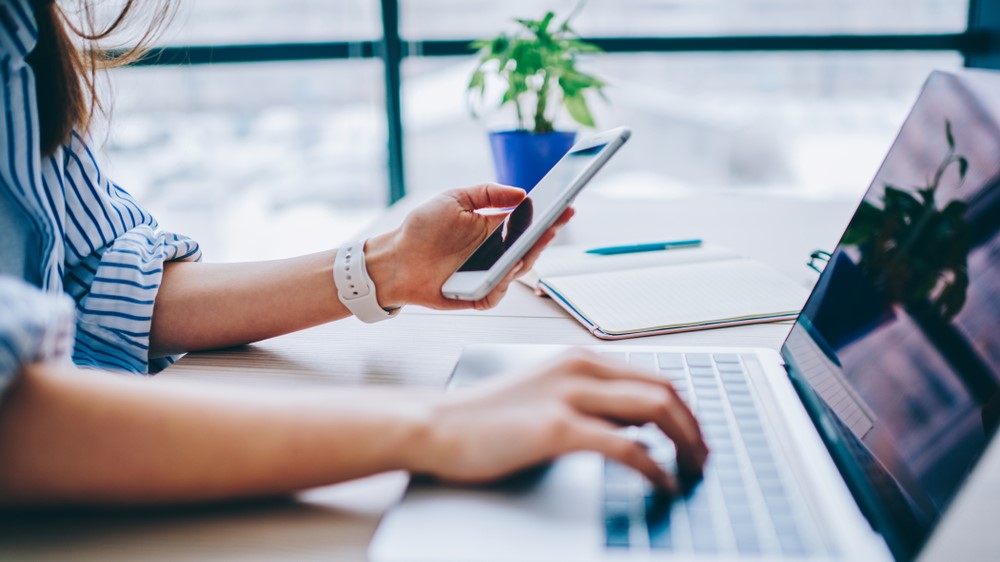 When it comes to staying safe from malicious apps, the first thing you need to do is to be extremely cautious when installing new software on your smartphone. Even if you're downloading an app from an official app store, it could still be malicious. As such, you should always check app reviews and ratings in the store first before downloading anything. As app reviews can be faked though, you should also look for external reviews on other sites or even better — video reviews showing the app in action.
If you use one of the best Android phones, you should ensure that Google Play Protect is enabled as it continually scans your existing apps as well as any new ones you download for malware. At the same time, you may also want to install one of the best Android antivirus apps for additional protection.
Despite Google and Apple's best efforts, bad apps will likely continue to slip through their defenses. For this reason, you should keep the old adage "if something seems too good to be true, it probably is" in mind. An app that promises to let you stream paid content for free or claims to pay out big rewards for using it is likely a scam and these apps need to be avoided at all costs.
For your own security, it's also worth sticking to more popular apps from established companies rather than downloading an app from a developer without a proven track record.