A Japanese technology company announces the development of a soundproof Bluetooth mic that's intended to prevent noise leakage.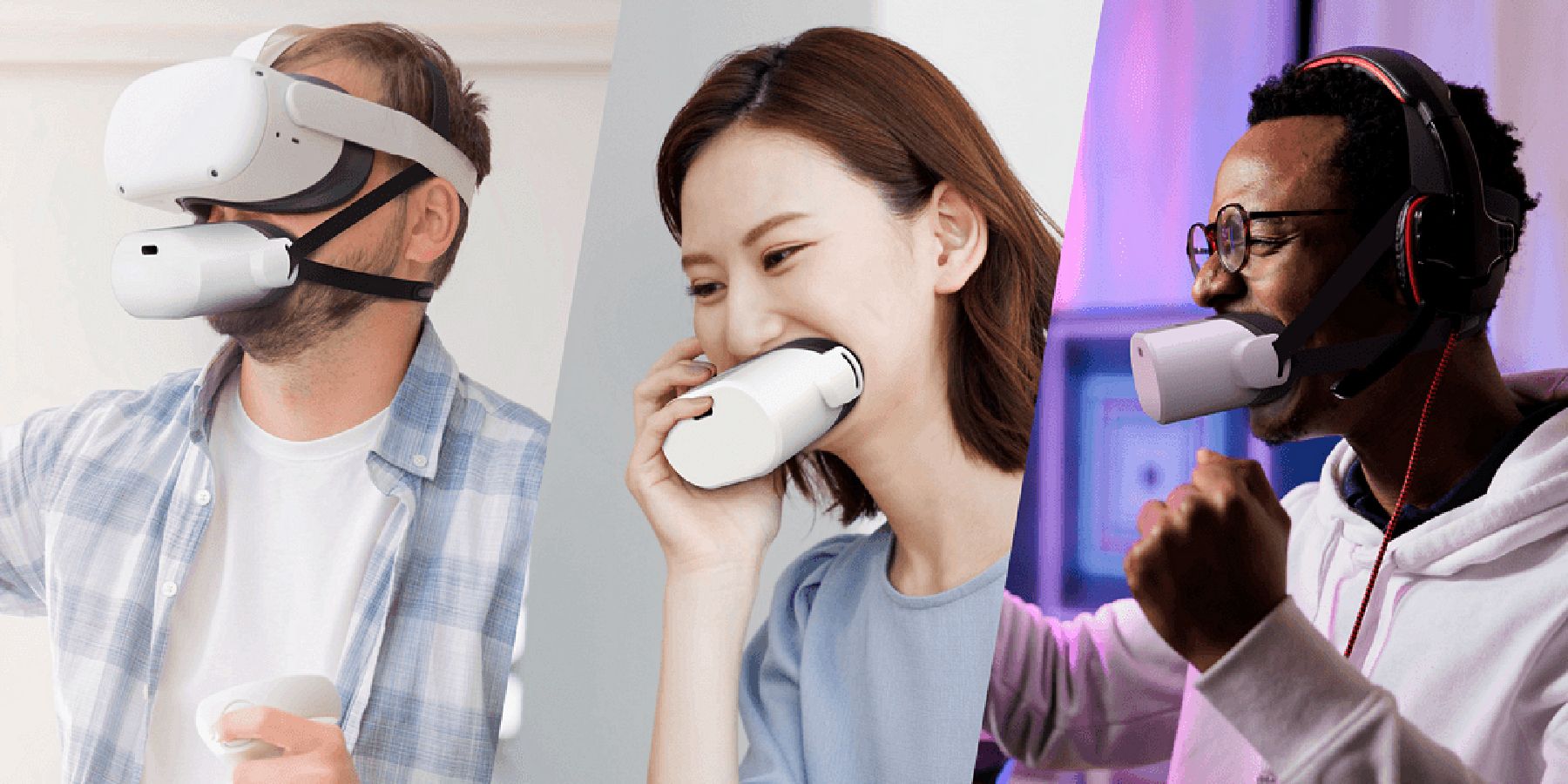 Japanese company Shiftall has announced the development of Mutalk, a Bluetooth microphone that suppresses sound for those noisy gaming sessions. Initially specializing in home appliance tech, Shiftall has been around since 2018 and is part of the Panasonic group of companies. But the organization has more recently begun to turn its attention to VR devices like the MeganeX lightweight headset, as well as a range of body trackers for VTubers or those interested in exploring the Metaverse.
The company's latest product may prove useful to more than just VR fans, however, as it targets a problem that all gamers have dealt with at one point or another: noisy play sessions that may disturb others. Noise canceling and noise isolating Bluetooth headsets have long been a staple gaming peripheral, but they focus on canceling out external noises to improve the player's experience.
RELATED: Razer Releasing Noise-Canceling Wireless Earbuds for Xbox and PlayStation
Shiftall wants to also help those around the player with Mutalk, its Bluetooth soundproof mic, which is slated for release sometime in 2023 and will cost approximately $200. Looking remarkably like a smaller version of the Meta Quest VR headset, Mutalk rests over the mouth via a set of straps that go around the ears. Shiftall claims that it will reduce an average speaking voice by about 20 dB, to a point where somebody seated at the same table won't be able to hear, and reduce loud shouting by up to 30 dB.
Mutalk has a USB-C port for charging and a battery life of approximately eight hours. It also features a 3.5mm headphone jack so that it can be used with a smartphone, for example, to make calls in public without disturbing others. And Mutalk has two cushions, one which supports the face and another that absorbs moisture and can be removed for cleaning. The entire device, without the headband, weighs only 6.4 ounces and therefore shouldn't feel too uncomfortable even for extended periods.
Granted, sound leakage is a problem encountered by many gamers and can be particularly frustrating for nearby sleepers when the play session lasts late into the night. It's not clear, however, how widespread the adoption of this new product will be. A search for the word "mutalk" on social media turns up a lot of mocking comments but also a few reviews that are somewhat positive. People in the past have attempted to create something similar to Mutalk, so there is possibly a market for the device.
Shiftall isn't the only company coming up with unique products that may or may not benefit gamers. Last year, Dyson introduced a set of noise-cancelling headphones called the Dyson Zone that have an air purifier. They come with a filter and two mini air pumps that sit right in front of the mouth and are meant to remove pollution, allergens, and particulates from the air.
MORE: Steam Deck: How to Connect Bluetooth Headphones
Source: Shiftall