As Thanksgiving and Black Friday rapidly approach, it has never been easier for gamers to get their hands on the best games for the best prices. Like always, Amazon has its customers covered when it comes to finding the perfect deals on any and all console games. In fact, Amazon Prime users even have access to some very special Early Black Friday Deals that can't be missed.
Whether you're looking for a fast-paced action thriller that will keep you on the edge of your seat or a deeply immersive game with masterfully crafted worldbuilding, Amazon has it all, with many console games at incredibly discounted rates in honor of the upcoming holiday.
Marvel's Guardians Of The Galaxy For PlayStation 5
List Price: $59.99
Deal Price: $14.99 (75% Off)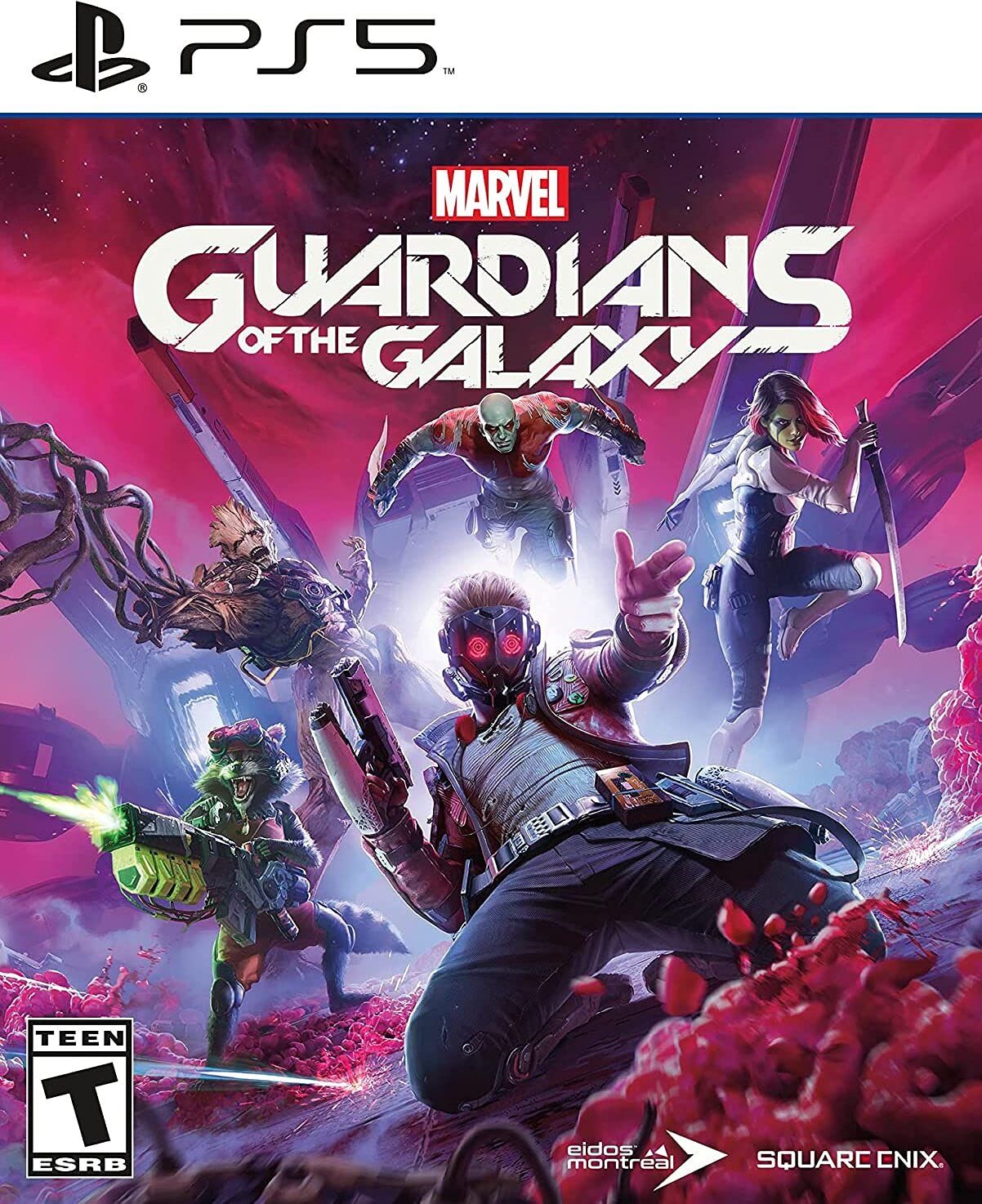 From developer Square Enix, the makers of Final Fantasy and Kingdom Hearts comes Marvel's Guardians Of The Galaxy for PlayStation 5. This immersive gaming experience lets players become Star-Lord and lead the other Guardians of the Galaxy in a mission of cosmic proportions.
Whether shopping for yourself or a friend, Marvel's Guardians of the Galaxy is now available for 75% off its original price. Play the hit game in anticipation of the upcoming Guardians Of The Galaxy Holiday Special and introduce your family and friends to another corner of the Marvel Universe.
Buy On Amazon
Lost Judgment For PlayStation 5
List Price: $59.99
Deal Price: $14.99 (75% Off)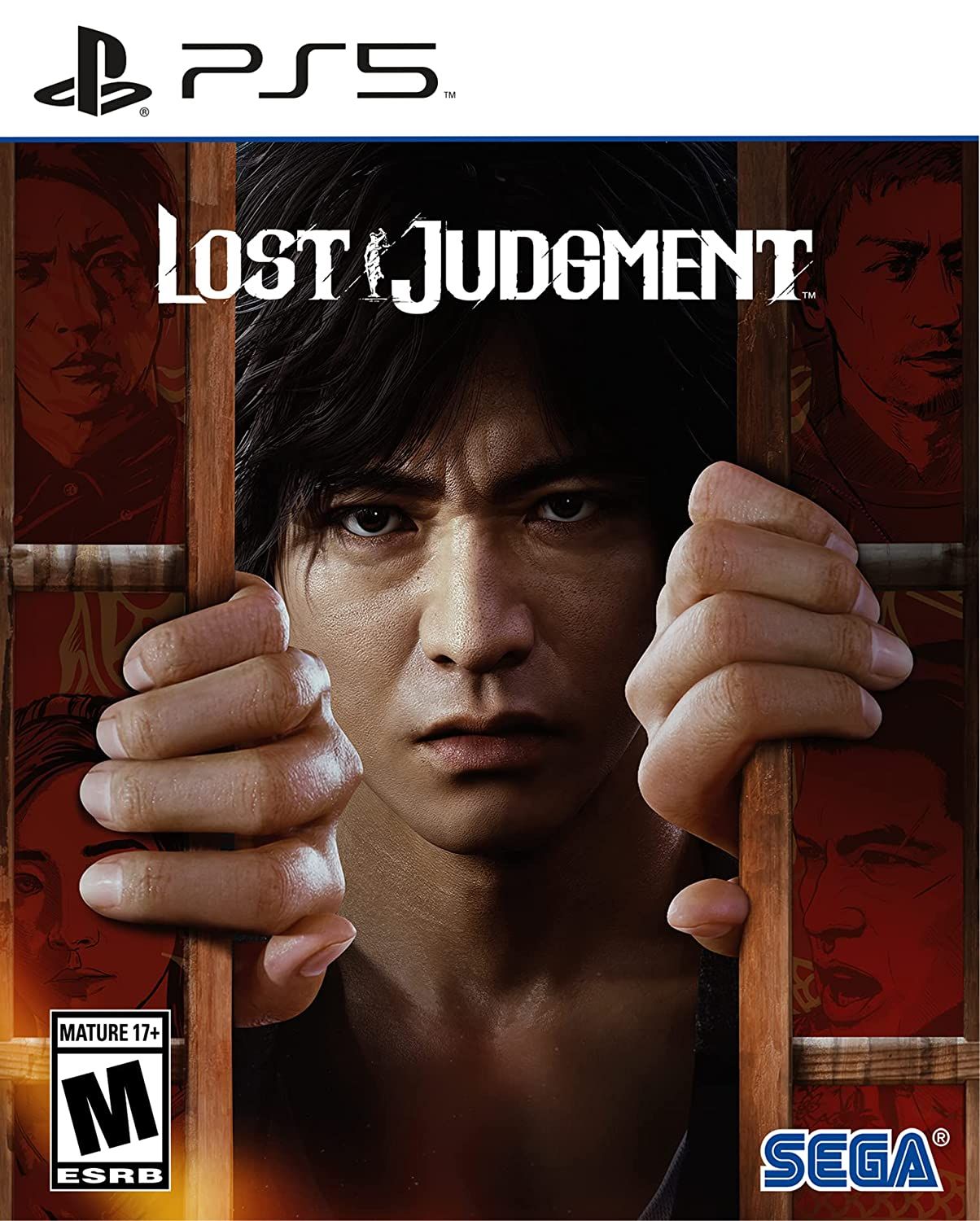 From the legendary game makers at SEGA, Lost Judgement is part detective drama and part martial arts showdown as Yagami returns for another gripping mystery. A spinoff of the Yakuza series of video games, Lost Judgment lets the player fight for justice on the streets of Kamurocho.
This sequel to Judgement is proving to be a hit with fans of the ongoing series, including one Amazon user who loves that the game acts as a "good throw back" to the old-school "beat-em up" genre.
Buy On Amazon
Dying Light 2: Stay Human – Xbox Series X
List Price: $59.99
Deal Price: $24.99 (58% Off)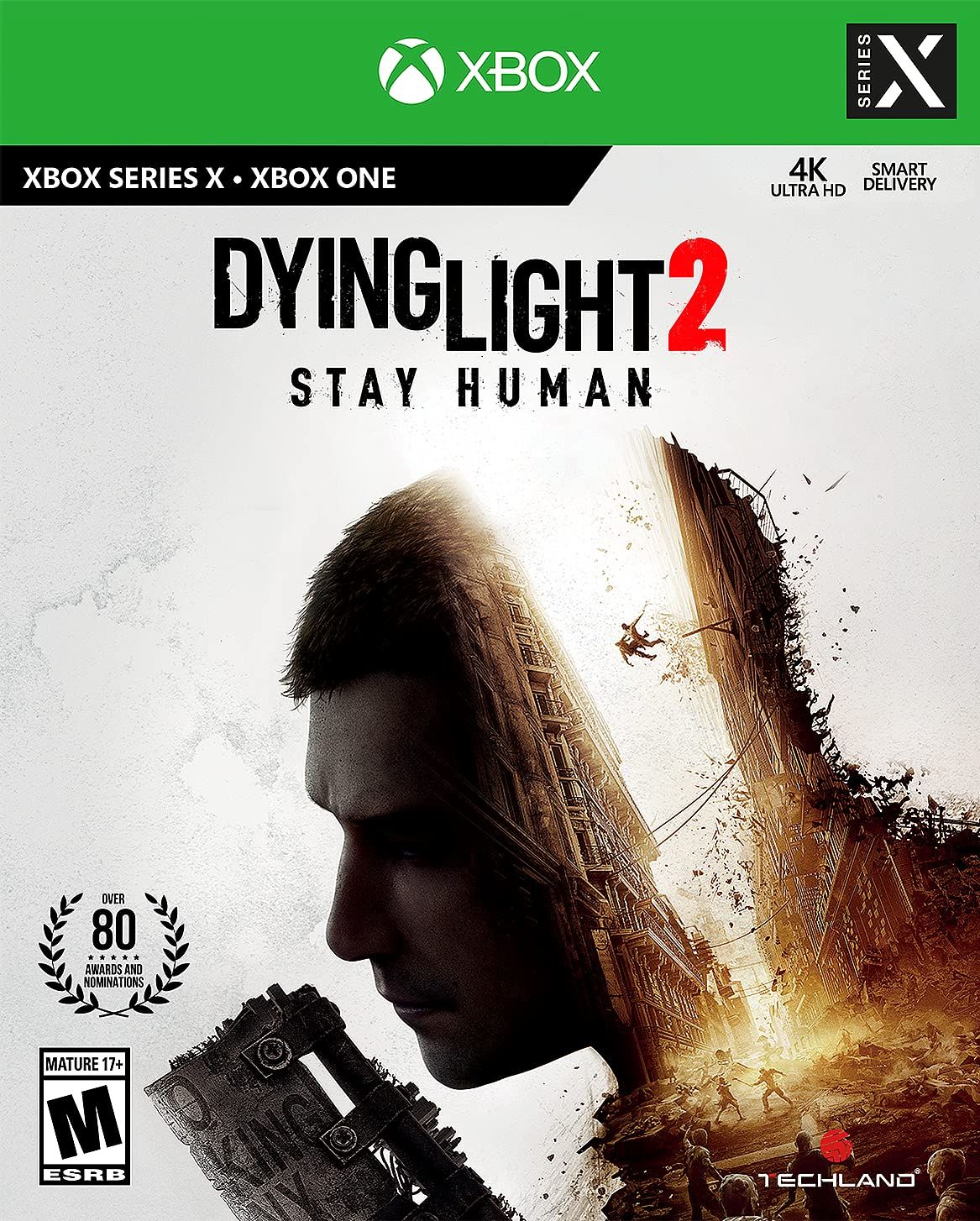 Fans of the post-apocalyptic genre won't want to miss the next installment in Square Enix's hit dystopian series, Dying Light 2: Stay Human, now available for Xbox Series X and Xbox One. This sequel builds on the original game's premise, challenging players to survive in a world that is falling apart.
Dying Light 2: Stay Human features groundbreaking game mechanics that allow players to explore an expansive open-world environment, insert epic parkour moves into any battle, and make choices that will determine the future of The City. The imagination is truly the limit with this fun and engaging experience.
Buy On Amazon
Star Wars: Battlefront II – Xbox One
List Price: $24.99
Deal Price: $4.99 (80% Off)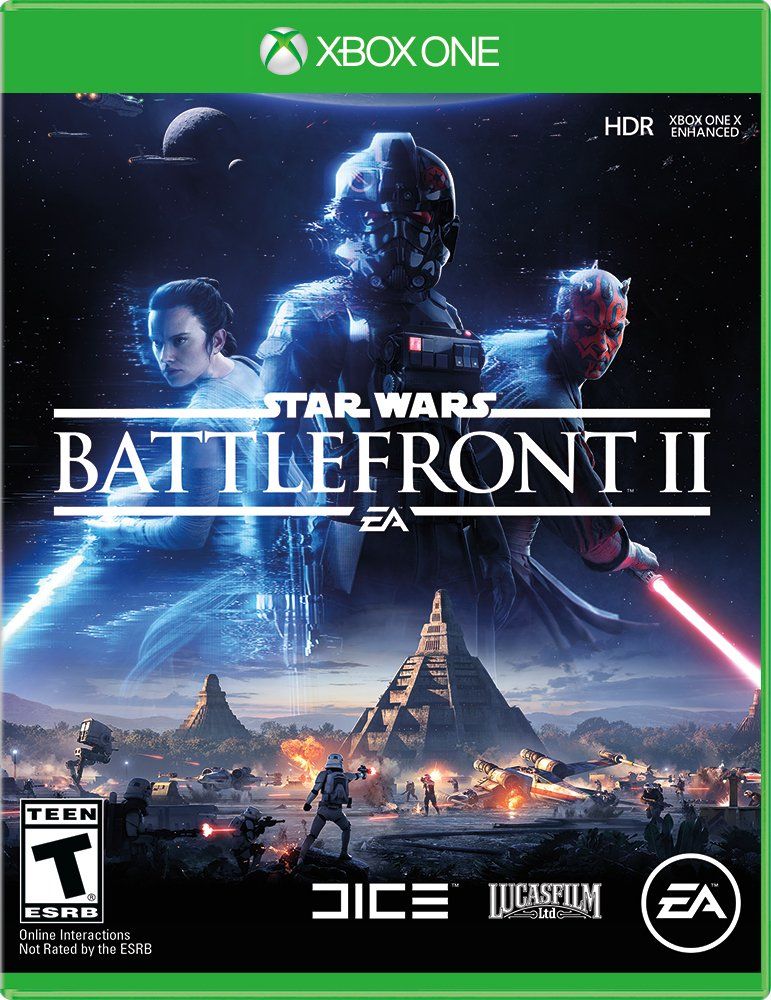 The latest installment of the hit Battlefront series is easier to get than ever! Star Wars: Battlefront II allows players to travel once more to a galaxy far, far, away, with the most immersive story mode of the series so far and plenty of game modes to give fans hours of fun.
Don't miss a chance to get in on the action of Battlefront II's intense multiplayer combat game mode, which challenges players to assert their skills on the battlefield. Complete with fan-favorite characters and locations from the films, right now is a perfect time to get this game for the Star Wars fan in your life (even if that fan happens to be you).
Buy On Amazon
Sonic: Frontiers – PlayStation 5
List Price: $59.99
Deal Price: $35.00 (42% Off)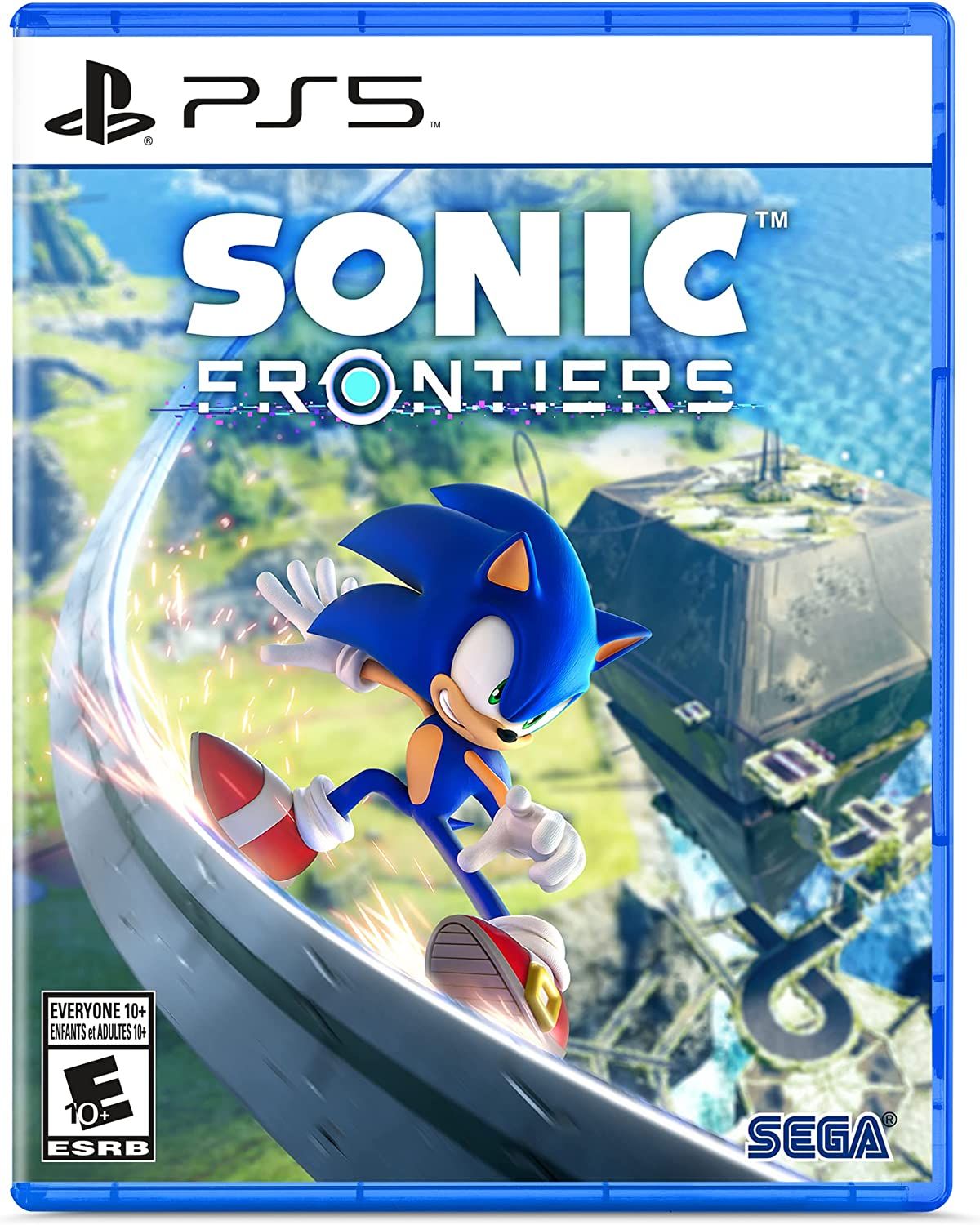 Everyone's favorite blue hedgehog is back once again in Sonic: Frontiers, a game that allows the player to become an eponymous superhero as he uncovers the mysteries of an old, forgotten kingdom and the robot army that has taken over its lands.
Part of the much-beloved Sonic the Hedgehog franchise, Sonic: Frontiers involves plenty of wide-ranging missions while also allowing the player to explore its brand-new world. The best part of this game is that it's designed to be enjoyed by all ages, from the youngest in the family to the oldest, making it a perfect gift for any gamer.
Buy On Amazon
NBA 2K23 – Nintendo Switch
List Price: $59.99
Deal Price: $29.99 (52% Off)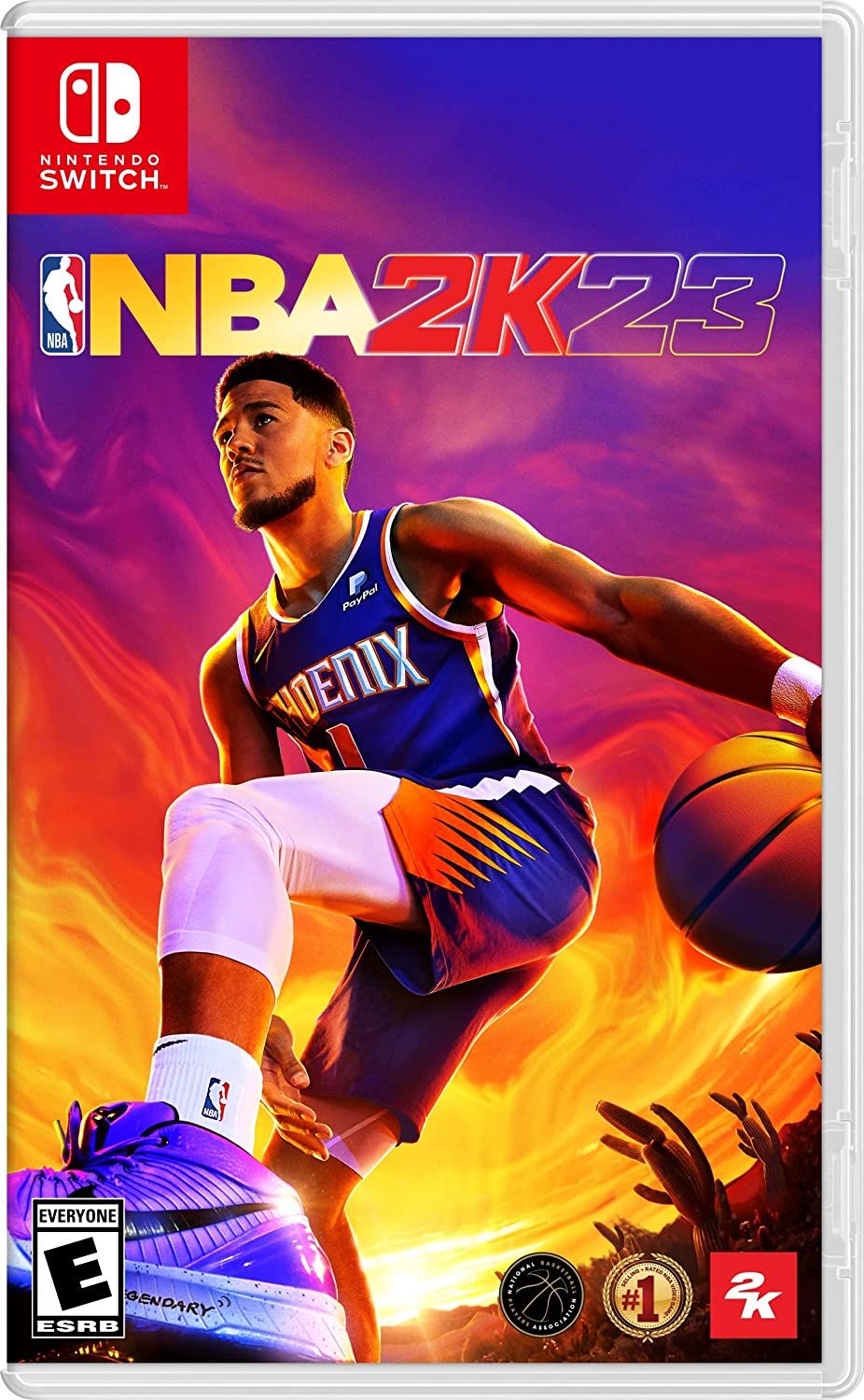 The brand-new season of NBA 2K is finally here with NBA 2K23, a masterfully crafted updated version of the classic game that fans have been enjoying for years. This immersive game lets you make the call as you build your team and lead them to glory using all your favorite players and teams from the NBA.
Now available on the Nintendo Switch, NBA 2K23 can come with you wherever you go for your Thanksgiving holiday. The new game also features a series of challenges directly from all-star Michael Jordan himself, making you the best player you can possibly be.
Buy On Amazon
Fire Emblem Warriors: Three Hopes – Nintendo Switch
List Price: $59.99
Deal Price: $35.00 (42% Off)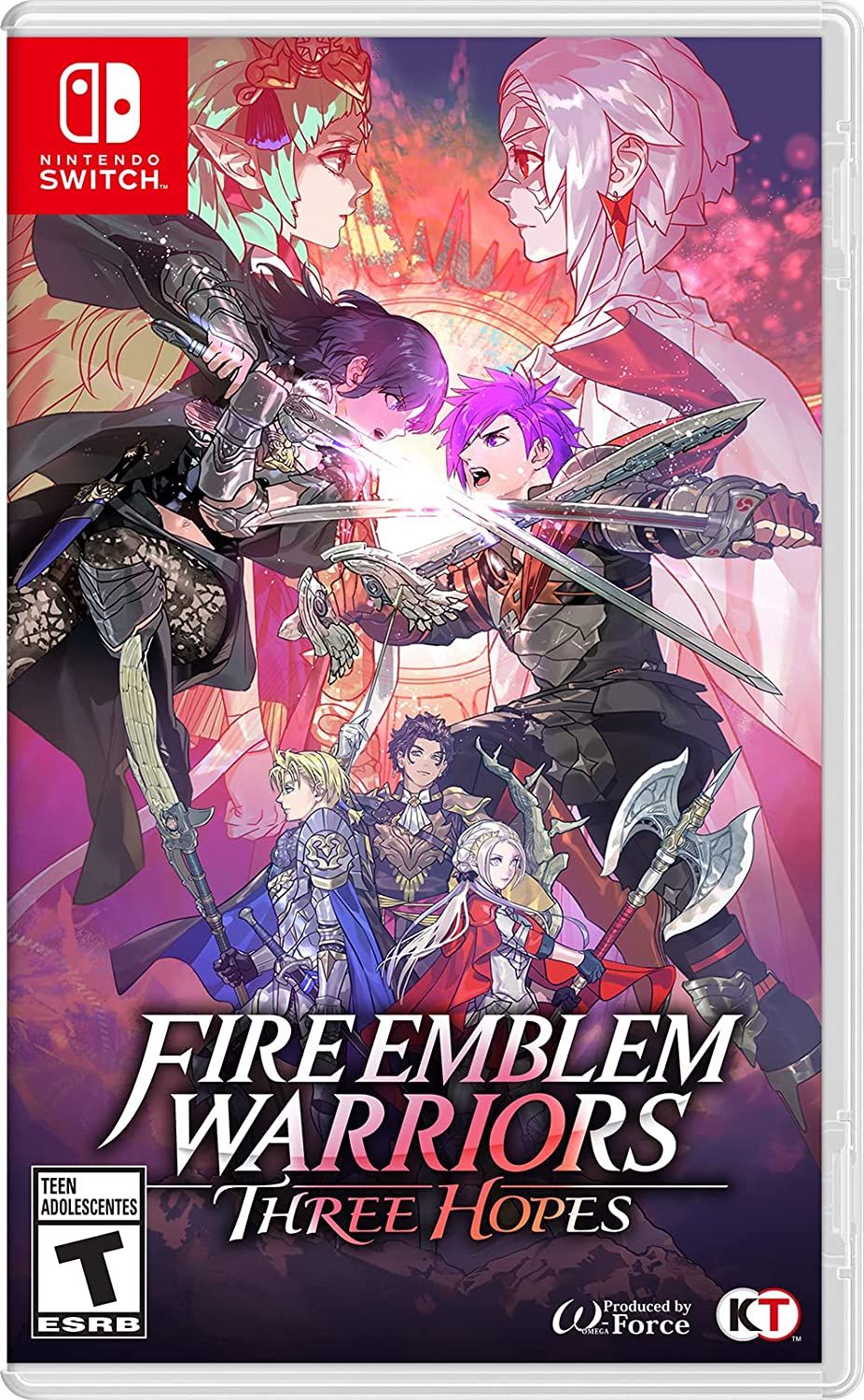 The newest edition of Nintendo's hit Fire Emblems saga is now available on the Nintendo Switch for a discounted price! Fire Emblems Warriors: Three Hopes combines the series' Warrior gameplay with heightened strategy, allowing the player to be at the command of its characters and battles.
Three Hopes isn't a typical game, however, as it gives buyers more for their money with three entirely distinct storylines, including three completely different endings, making this one of the best possible gaming gifts of the upcoming season.
Buy On Amazon
Valkyrie Elysium – Playstation 5
List Price: $59.99
Deal Price: $39.99 (33% Off)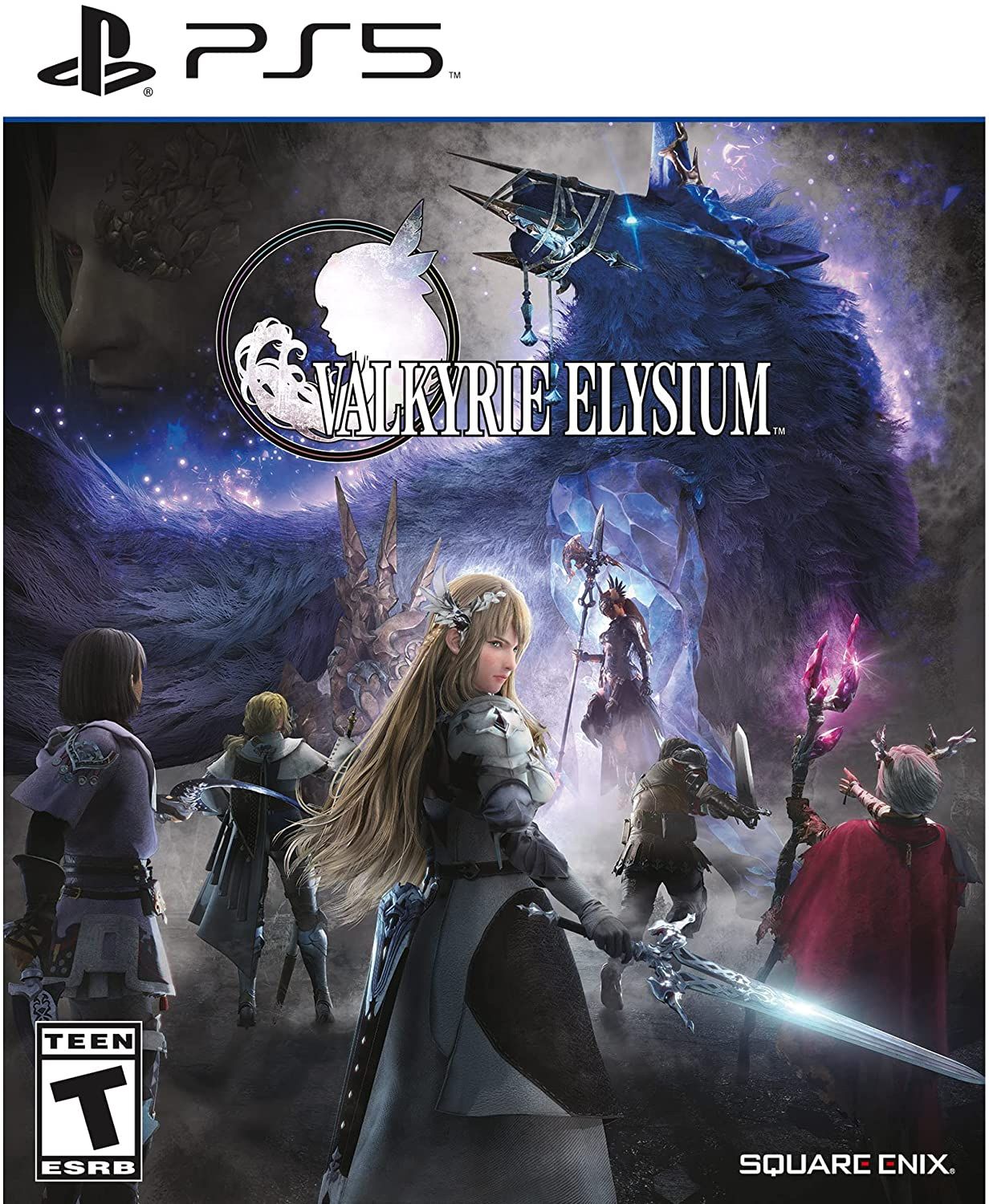 From developer Square Enix, Valkyrie Elysium is a fast-paced action RPG, complete with distinct characters, fun combo moves, and enough customization features to make every player's world unique. Elysium truly adds a new, fun layer to the ongoing Valkyrie franchise.
With a heavily slashed price, now is the perfect time for new players to join one pleased Amazon user, who says that Square Enix "has a classic with this game," putting it exactly on par with the first two installments of the hit series.
Buy On Amazon
Jurassic World: Evolution 2 – Xbox Series X
List Price: $59.99
Deal Price: $29.99 (52% Off)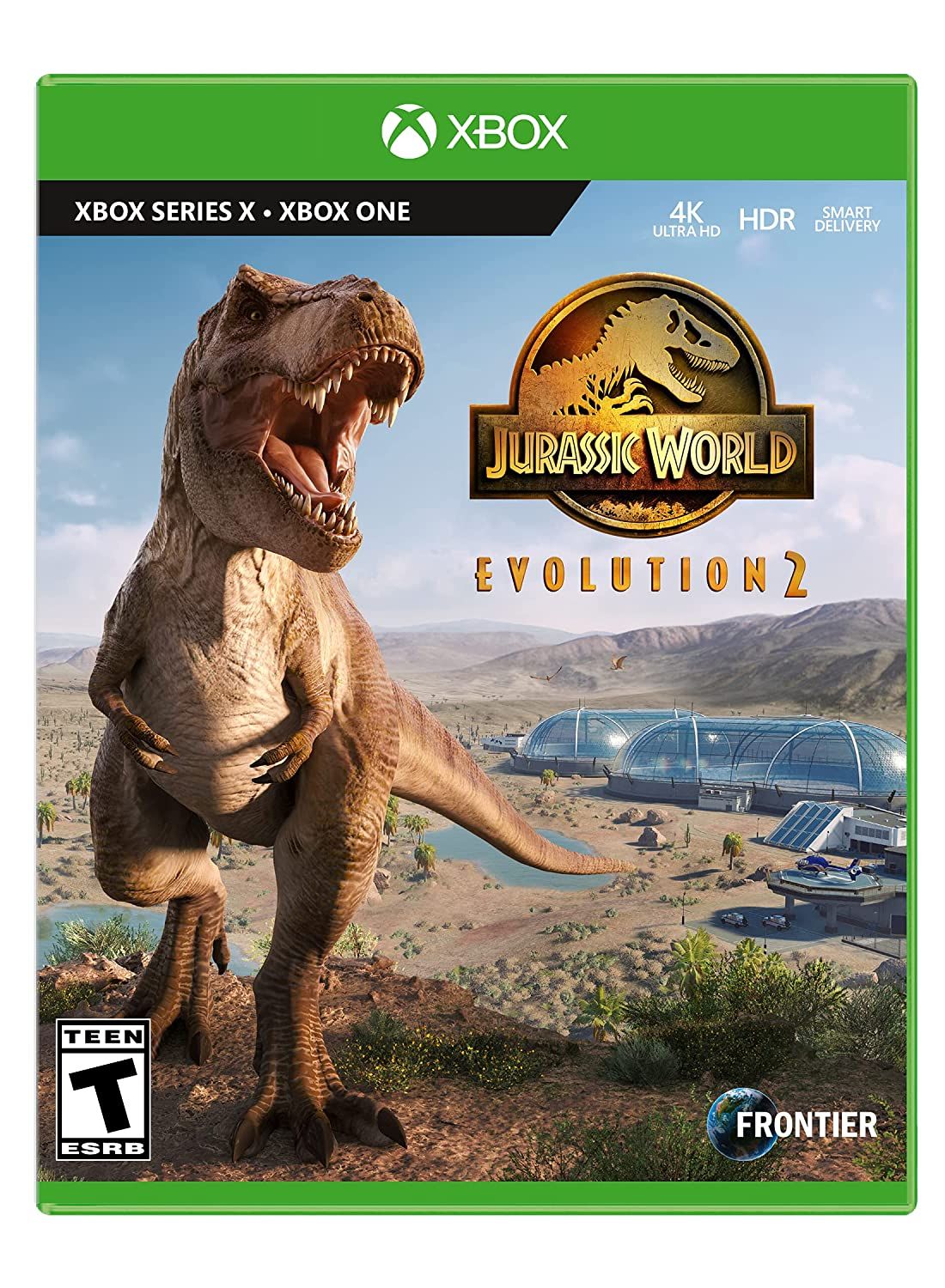 Welcome back to Jurassic World, the land where the titans of times past once again roam the distant hills. Jurassic World: Evolution 2 expands the beloved multimedia franchise by allowing players to build their very own dinosaur theme park–and deal with the massive creatures that manage to escape their pens.
Jurassic World: Evolution 2 now allows players to engage in a compelling story that takes place between Fallen Kingdom and Dominion, lending new lore to the billion-dollar film franchise. Players can even relive their favorite scenes from the films, though events may not play out quite the same.
Buy On Amazon
Harvestella – Nintendo Switch
Deal Price: $59.99
List Price: $49.99 (17% Off)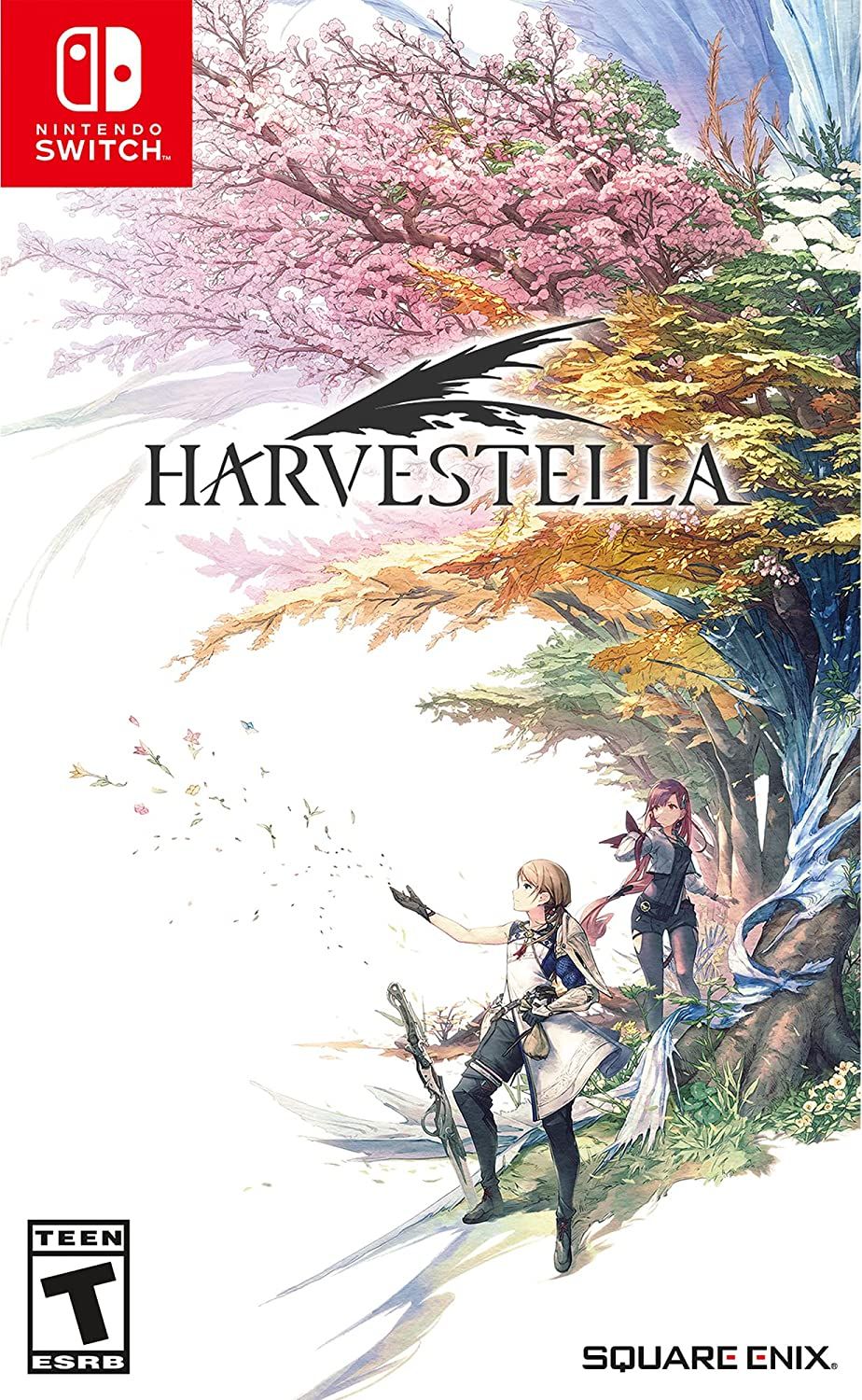 For gamers looking for a masterfully crafted world worth exploring, Harvestella for the Nintendo Switch is the perfect purchase this Black Friday. In this fun mash-up, players get a chance to live a slice-of-life story that also includes fierce combat and fearsome enemies.
The game allows players to live their daily lives farming, crafting, and earning a living, while also offering an intense combat system that requires earning allies to your cause. There's something for everything in this emerging classic, giving all players an opportunity to shine no matter where their talents may lie.
Buy On Amazon
MORE: The 10 Best LEGO Technic Sets (Updated 2022)