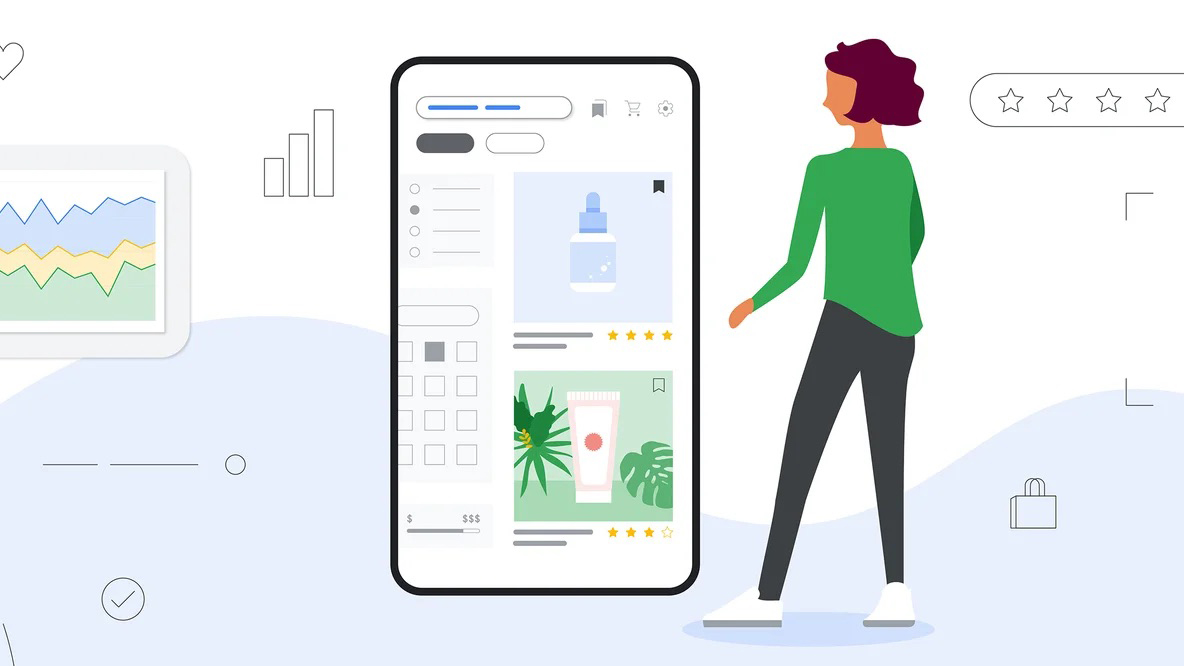 Google wants to help you nail the perfect product images for your ecommerce store by launching generative AI built into its latest Merchant Center tool, Product Studio.
According to the company's own data, adding more than one image to an online listing can help merchants increase impressions by 76% and clicks by 32%, helping to increase exposure and drive revenue upward.
Even so, with competition aplenty, businesses are finding themselves having to spend significant chunks of money on photography in order to stand out. In an effort to help merchants save some cash, AI-enhanced images are set to change the game.
AI-enhanced product images by Google
More noteworthy among the list of features is the ability to add a custom background to create what would otherwise be an expensive lifestyle image. The announcement demonstrates the tool removing an image's background, then adding in new details as per the user's prompts.
It's also possible to adjust image resolution, including scaling up, straight from within the experience.
Rollout is staged for the "next few months," however it looks to be gradual with US-based merchants using Merchant Center Next set to get the earliest access. The Google & YouTube app on Shopify is also set to get the generative AI-powered image-enhancing tools.
Merchant Center Next is designed to be a simplified version of Merchant Center with small businesses and new startups in mind. Easier listing, including automatic detection of store information on existing websites, is hoped to encourage more users to choose Google's platform.
It has already begun rolling out, though a full global rollout could not happen until 2024. As for Product Studio, with further announcements set to arrive in the coming months, time has been awarded to competitor companies looking to offer rivaling solutions.