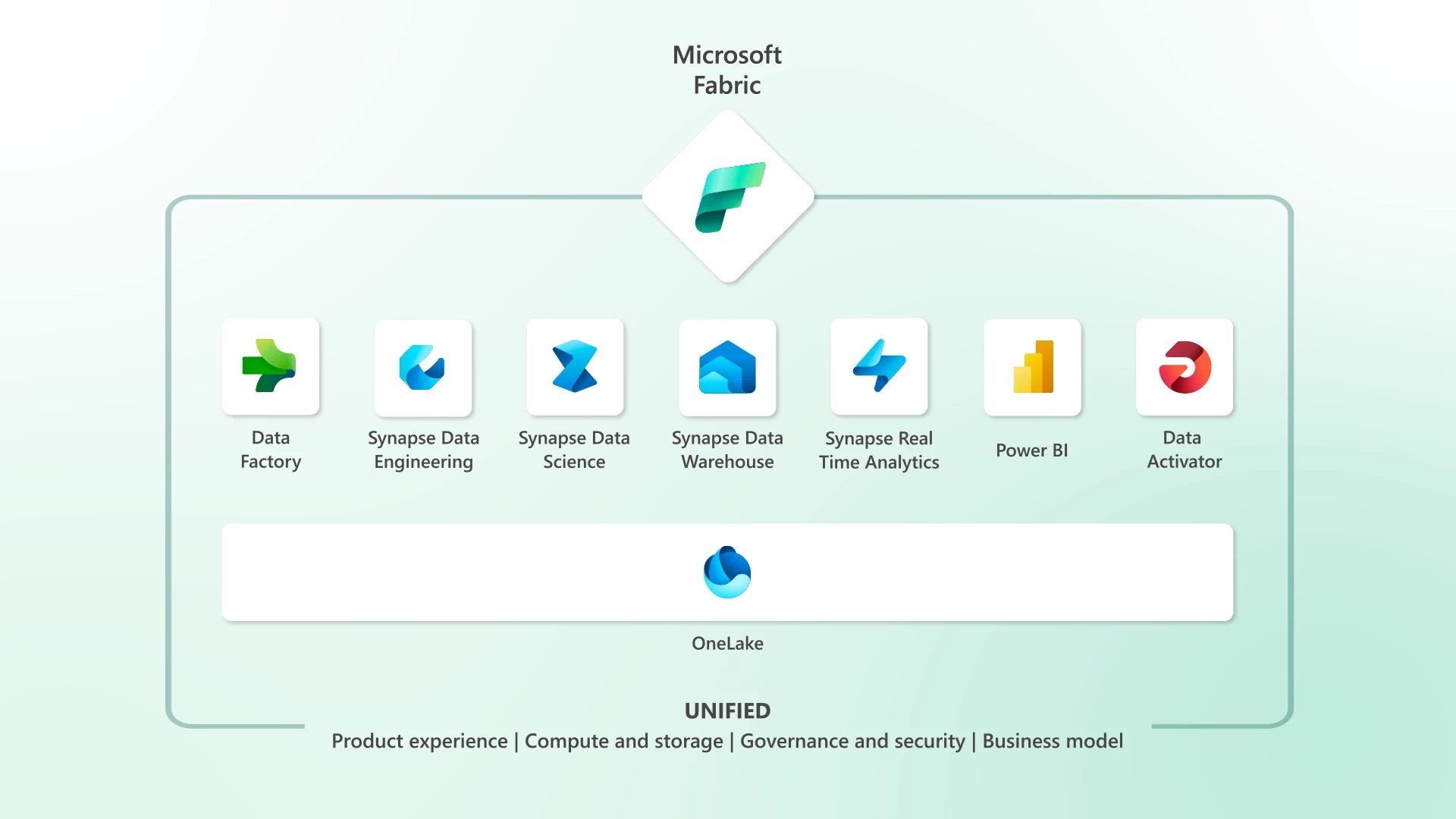 In an effort to keep companies well-informed about their data, Microsoft has announced a new end-to-end, unified analytics platform featuring some of its latest AI advances.
Microsoft Fabric is designed to power enterprises' AI experiences with "a constant supply of clean data from a well-managed and highly integrated analytics system."
At its core is OneLake, a multicloud data lake that's built not only to work with the company's Microsoft Azure cloud platform, but also Amazon S3. Google Cloud Storage is also set for integration "soon," though we await any further announcements about general availability.
Microsoft Fabric for AI data
Included as part of Microsoft Fabric are Power BI for visualization and analytics, as well as no fewer than five additional features that are currently in preview: Data Factory, Synapse Data Engineering, Synapse Data Science, Synapse Data Warehousing, and Synapse Real-Time Analytics. 
The seventh and final workload, Data Activator, will provide real-time data detection and monitoring when it arrives "soon."
Despite promising to be a powerful tool for AI analytics, Fabric itself uses artificial intelligence to help users get the job done. Microsoft says that generative AI – thanks to the Azure OpenAI Service (and thus, the same model that underpins ChatGPT) – will enable customers to "create dataflows and data pipelines, generate code and entire functions, build machine learning models, or visualize results."
Dubbed Copilot, just like much of the company's other AI assistance, again is "coming soon" and therefore is not ready to use from the get-go, though the company does suggest that hopeful users keep an eye on the Fabric blog for such rollouts.
Because the entire experience revolves around a single pool of computing, significant cost reductions are hoped to help businesses streamline as they continue to battle the troubled economy.
A free trial of the Fabric preview is now available, and from July 1, Fabric will be enabled for all Power BI tenants.