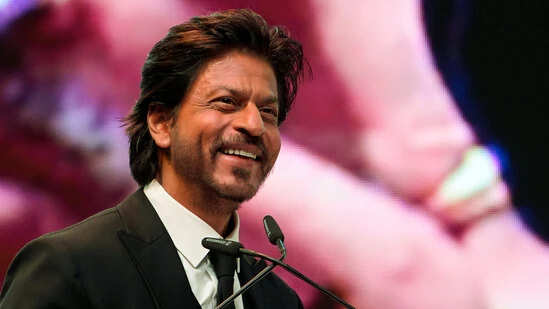 Photo : PTI
Shah Rukh Khan's action movie Pathaan had a great opening. With the release of film, clipping of Shah Rukh Khan's speeches, career are going viral on social media. The actor after graduating with a bachelor's degree in economics from Hans Raj College, University of Delhi. In an event, the Badshah of Bollywood shared his views about the importance of education.
He said, "I am big believer of education. I believe that way forward for any country, any family, any city, any state is by educating itself more and more and more. There is never an end to education. I have come to realise that the more I know I figure out the less I understand. It is very very important to keep ourself educating for the rest of out lives and I always believed education in india and elsewhere in the world, is the most important step forward for any nation."
Talking about education of women , he shared that when it comes to empowering women to look after themselves and family, he believe that women are more consensus than men and if one is able to empower them with education, the world will even further forward.
Shah Rukh Khan once thought of being journalist
Over three decades ago when Shah Rukh Khan came to Mumbai, he never thought of becoming the Badshaah of the Hindi film industry. The Pathaan actos started his acting journey with television shows Fauji and Circus. In his first Instagram Live, the Badhshaah shared details about his journey to stardom. He said, "It seems like I started working yesterday. I never thought I will last 30 years. I came to Mumbai hoping that I will be able to work for a year or two and do 5-7 films."
The actor once shared that he thought he will find a job in the media or will do something related to films, even if it was lighting the set up or being a sound assistant. However, the destiny had something else for him.
With Pathaan, King Khan made his comeback after four long years. His fans are putting in every bit of effort to make the comeback as grand as possible!