The latest Peloton iOS App update appears to indicate that the company is inching closer to launching app tiers.
As a refresher, Peloton will introduce pricing tiers to their digital app for the first time ever in 2023. CEO Barry McCarthy first shared this information – after hinting for months – on the Q1 2023 earnings call last November. We've also previously reported on what the different tiers may be, such as Peloton App+ and Peloton App Essential (or Peloton App Basic), and potential "premium" classes – though Peloton has not yet made any official announcements of these details and this information is subject to change.
As first spotted in the Run, Lift & Live group, members have reported that after updating their iOS App, a new widget has appeared in the description of a class from last month. The text states: "Free for a limited time."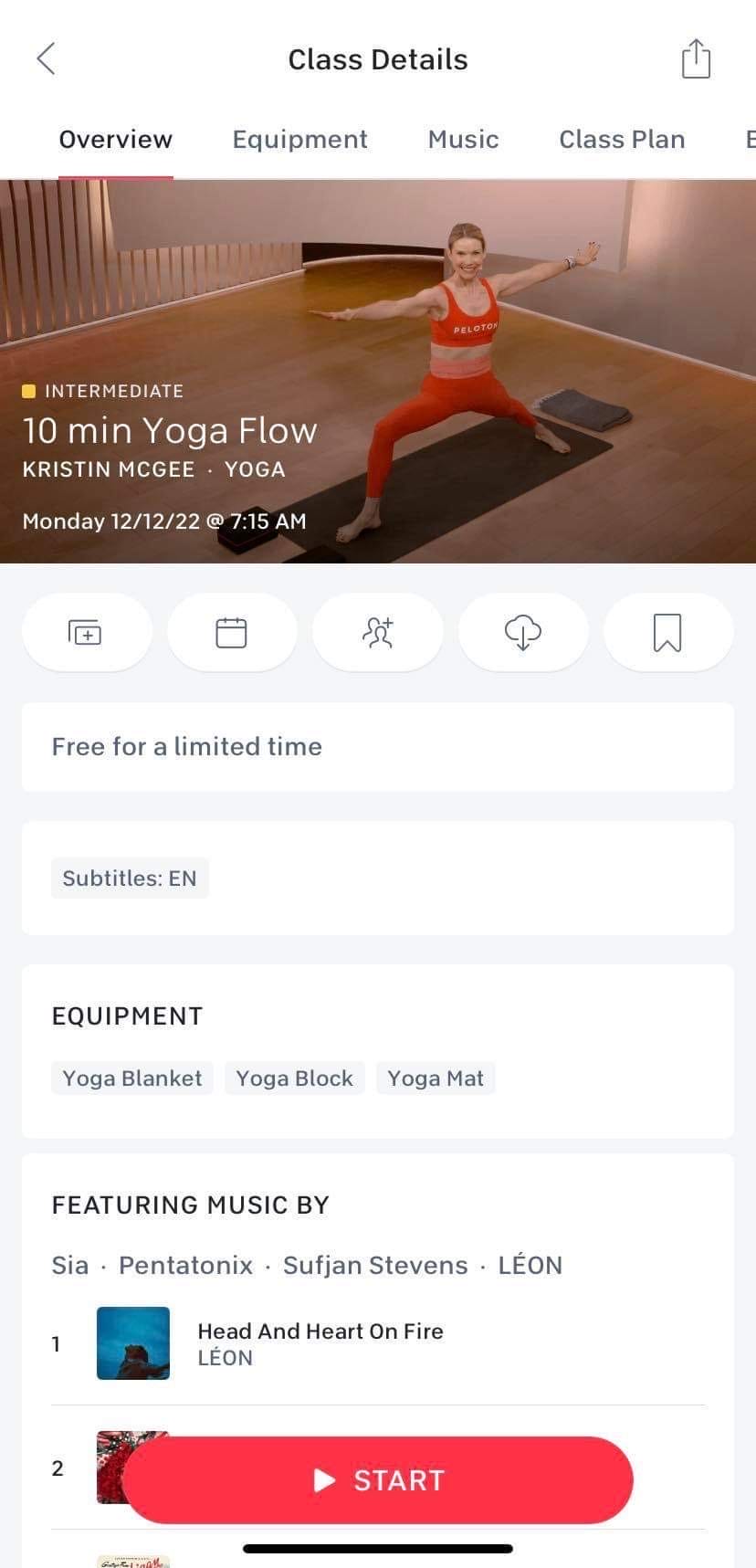 The particular class displaying the widget is a 10 minute Yoga Flow with Kristin McGee from December 12, 2022 at 7:15am ET. This is the only class that has been reported so far, but there may be others.
The widget is displayed regardless of whether the member has an All-Access or App-only membership. However, there is still no information pointing to any changes to the Peloton All-Access membership yet – which is the membership held by members who own a Bike, Tread, or Row. The tiers are still believed to only apply to members who only have digital-only access; in other words, those who subscribe to Peloton without purchasing any equipment. So, this widget could simply be a glitch that Peloton is working through as they prepare for the rollout of pricing tiers. However, one could easily see them expanding tiered pricing to hardware owners as well in the future.
Regardless, the widget indicates that App tiers are in the works to be launched soon. We will share more information as soon as new details emerge.
---
Want to be sure to never miss any Peloton news? Sign up for our newsletter and get all the latest Peloton updates & Peloton rumors sent directly to your inbox.