Providing new infrastructure and massive recruitment of teachers is needed to progress access to quality education for all children, say experts.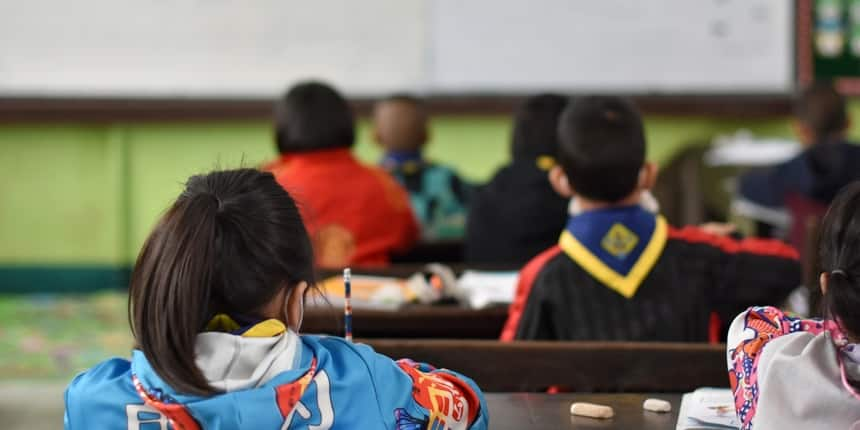 Access to quality education, (Picture: Shutterstock)

NEW DELHI: India has made substantial improvements in ensuring access to education for every child through new infrastructure and recruitment of teachers, and the need of the hour is to progress to ensuring delivery of quality education for all, according to experts.
On the occasion of International Day of Education on Tuesday, the Central Square Foundation (CSF), a leading education non-profit, hosted a forum to engage with experts from the education sector on key learning outcome-based reforms outlined in the National Education Policy (NEP), 2020.
Also Read | Biggest casualty of school closure during COVID-19 were children beginning to read, count: Experts
"While India has made substantial improvements in ensuring access to education for every child by providing new infrastructure and massive recruitment of teachers, etc., the need of the hour is to progress from access to education to ensuring delivery of quality education for all children.
"Effective and transparent approaches to deliver on school, system and student level outcomes have been correctly identified as key systemic drivers of improvement by the NEP 2020," said Harish Doraiswamy, project director with the CSF. "Alongside steps being taken to implement NEP 2020 in letter and spirit, these systemic drivers should also be prioritised. This forum will serve as a pivotal platform for key stakeholders in the education sector to deliberate, conceptualise and build a common approach towards achieving these objectives," he said.
The forum was organised to find a common pathway and develop an actionable understanding among key government and civil society stakeholders to achieve the objectives regarding furthering the learning outcomes among schoolchildren, as outlined in the NEP 2020 document.
According to experts, 98.6 per cent of children within the age group of 6-10 are enrolled in schools but the learning outcomes at the primary level leave much to be desired. The findings of the Annual Status of Education Report (ASER) 2022 indicated that the worst fears about the learning loss due to the COVID-19 pandemic and its impact on children between the age group of 4-9 years might come true. Geeta G Kingdon, Chair of Education and International Development at University College London, spoke about the need for setting up at autonomous regulator, as suggested in the NEP.
Also Read | Enrolment in government schools increase post covid-19; decline in private schools during 2021-22: MoE
"The road is certainly challenging but we must try to uphold the spirit in which the recommendation of setting up the SSSA has been documented in the policy," she said. The opening panel discussion for the forum — "The New Regulatory Architecture Envisioned by the NEP" — focused on the need for states to set up an independent regulatory body called the State School Standards Authority (SSSA) which would allow them greater agency and autonomy to adopt the regulatory framework and ensure school performance is measured.
The second panel on "Setting a Visible Learning Marker to Improve Learning Outcomes" brought to light how school quality is currently seen as a function of inputs, but not as an impact of its outcomes on student learning.
It showed how a learning quality marker for a school can be developed using a competency-based census assessment which can potentially quantify the output of the school in the critical primary classes itself.
Vyjayanthi Sankar, founder of Centre for Science of Student Learning, weighed in on effective ways to conduct competency-based assessments at scale.
"For us to build an effective strategy for conducting these assessments, one must have clarity on what is the outcome being assessed as well as which body is collecting the data," he said.
---
Follow us for the latest education news on colleges and universities, admission, courses, exams, schools, research, NEP and education policies and more..
To get in touch, write to us at [email protected]
More From Press Trust of India