Sony at its PlayStation Showcase released two new trailers of the upcoming Marvel's Spider-Man 2 game. One of the trailers introduces Kraven the Hunter and the other trailer is nothing but a 11-minute-long gameplay giving out plenty of details about the game.
Peter Parker in the Black suit
This is the first-ever gameplay trailer released for the Fall-due Marvel's Spider-Man 2. It serves us with some crazy actions by Peter Parker and Miles Morales. This time around, Peter is in his Venom suit picking an aggressive fight at the start of the trailer.
Web Wings/Wingsuit and Web Tunnels
After the fight, players are given a chance to switch to Miles' Spider-Man. Miles Morales' Spider-Man is all about speed. He swings on his webs and also deploys his Web Wings/Wingsuit to move through the city swiftly and urgently.
This wasn't there in the 2020-released Spider-Man: Miles Morales game. In Spider-Man 2, both Miles and Peter can use Web Wings.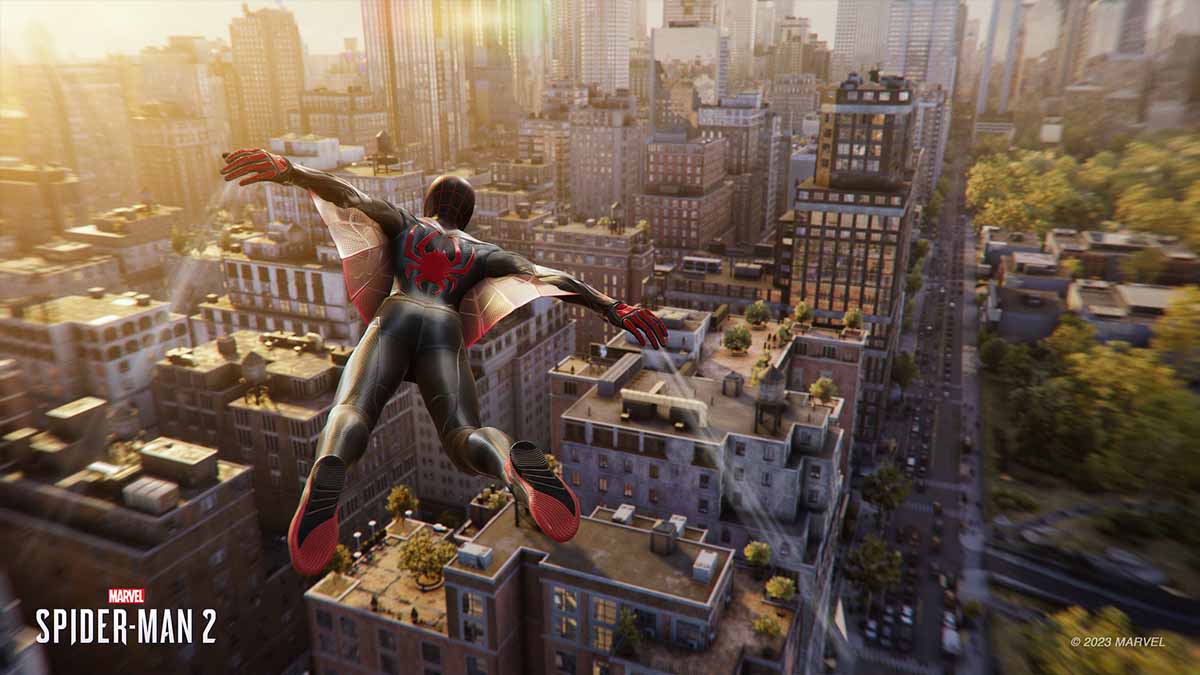 While Miles does that in the trailer, he also follows the wind tunnel to move quickly. Wind tunnels are between skylines that help players (Spider-Man) move with haste. The gameplay also shows off the expanse of New York City.
A blog post on the PlayStation website confirmed that players will get an 'exhilarating' traversal experience in Marvel's Spider-Man 2.
Kraven and his hunters
Getting back to the gameplay, Miles reaches Connor's (The Lizard) place, where Kraven's hunters have already reached since they are looking out for him. At this point, the trailer shifts focus to Miles' combat abilities as he takes down the hunters.
New abilities for both
As you'd expect, players can also do stealth fights alongside 'fists of fury'. Miles in the Spider-Man 2 has some interesting gadgets and new abilities at his disposal. The trailer reveals the Web Grabber, a gadget that pulls enemies together to an isolated spot.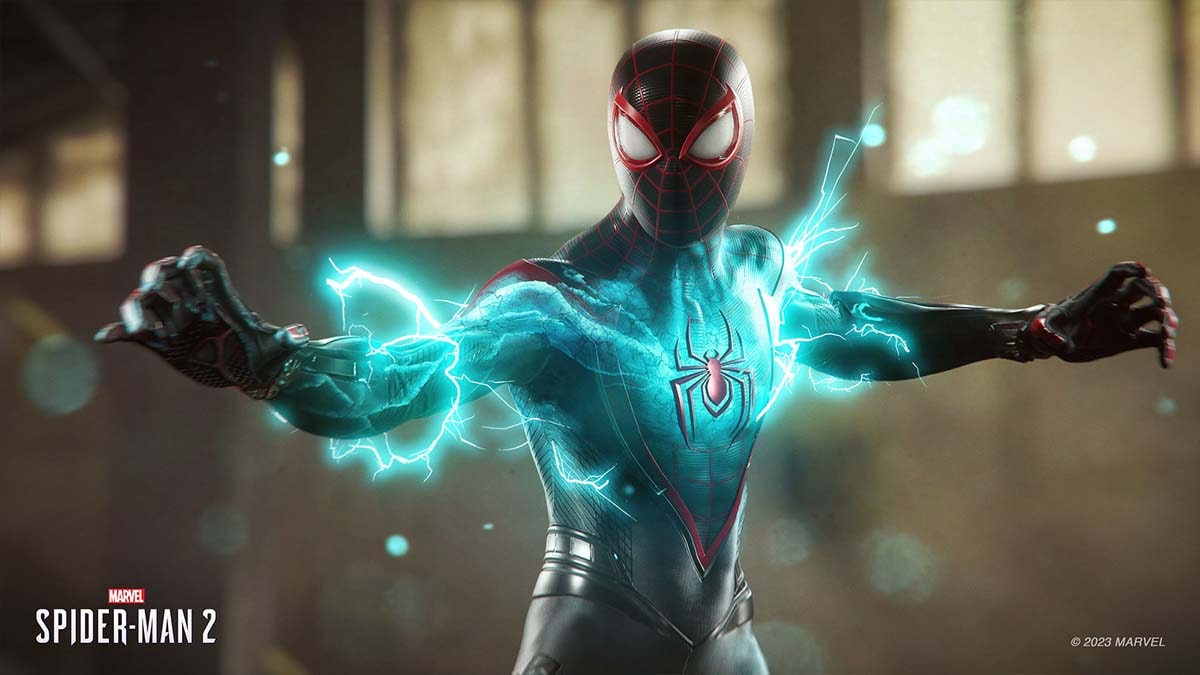 Then, Thunder Burst, which is an electrifying attack for the enemies. Lastly, the trailer shows off Chain Lightning, an ability that has a shocking radius of effect on nearby enemies.
"Between Peter's new Symbiote abilities and Miles' newfound blue bioelectric powers, each Spider-Man has their own unique set of skills that can be upgraded via all-new individual skills tree. Out heroes share technology and train together, too, so we also included a shared Skill Tree that offers parallel upgrades for both," noted the blog post.
While we finally get to see 11 minutes of Spider-Man 2, we are still not closer to its release. There's no launch date or any pre-order details. All we have right now is the 'Fall' launch timeline.
---
---
$(document).ready(function(){ $('.pageLinks .container a').on("click",function(){ dataLayer.push({"event":"bottom_nav", "event_action":"click ", "event_label":$(this).text(), "custom_page_url":window.location.href}); }); $('.language a').on("click",function(){ var lang = 'hindi'; if($(this).text() == 'ENG'){ var lang = 'english' } dataLayer.push({"event":"lang_select", "event_label":lang}); }); }); //$(document).ready(function(){ // $('#commentbtn').on("click",function(){ //(function(d, s, id) { // var js, fjs = d.getElementsByTagName(s)[0]; // if (d.getElementById(id)) return; // js = d.createElement(s); js.id = id; // js.src="https://connect.facebook.net/en_US/sdk.js#xfbml=1&version=v2.10&appId=133005220097303"; // fjs.parentNode.insertBefore(js, fjs); //}(document, 'script', 'facebook-jssdk')); // $(".cmntbox").toggle(); // }); //});