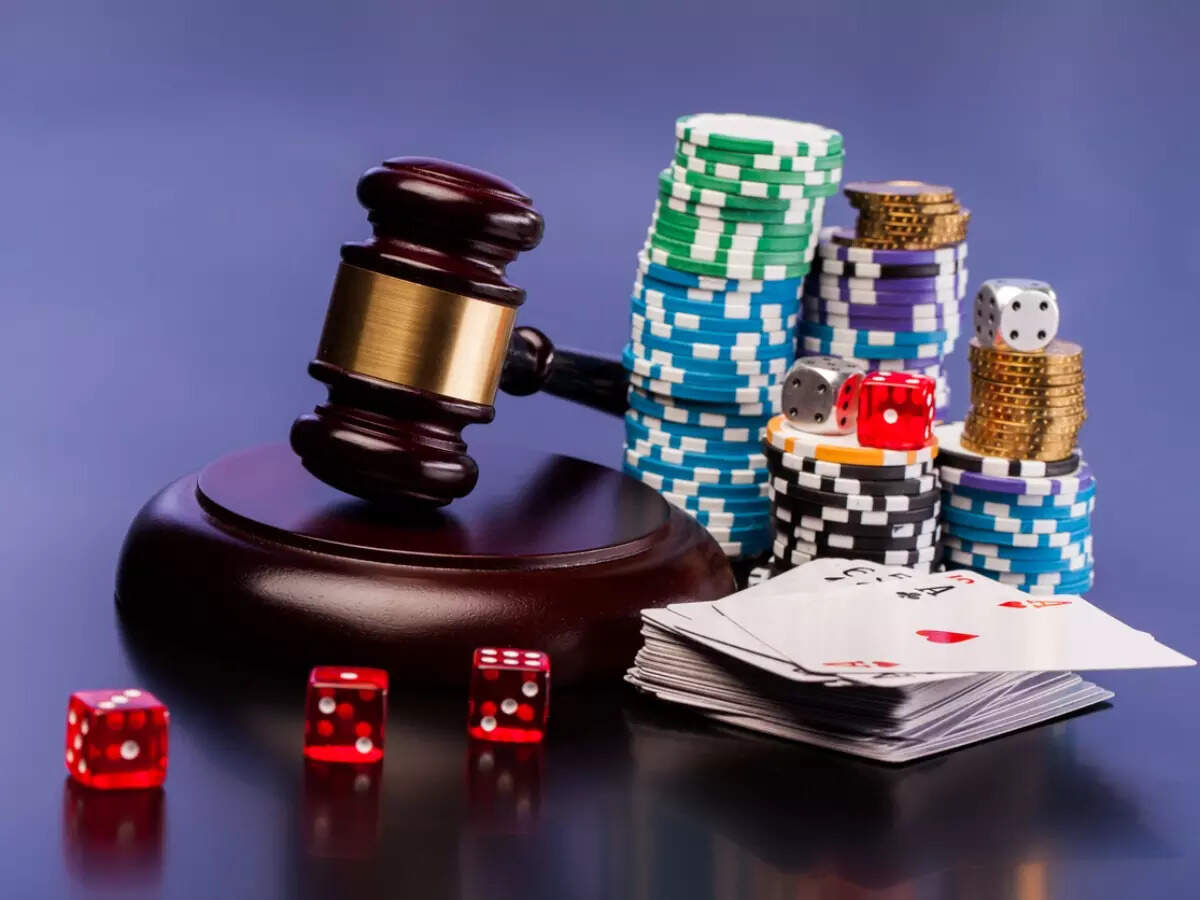 The gaming ecosystem has become a formidable industry in the recent past with exceptional growth. The industry estimated a massive revenue of USD 1.5 billion in 2022 (which is expected to exceed USD 5 billion in 2025, crossing half a billion gamers in FY22. What has been even more significant is that this growth rate has been faster than the DTH and OTT categories which were absolute game changers in the media and entertainment industry .
However what looked like an unstoppable wave was being halted in its tracks due to an unfit pre-internet model law being adapted by most States, inconsistencies in the state laws regarding online gambling and varying decisions of different high courts on "games of skill" and "games of chance". Now, a new wave of re-thinking has raised hopes for the gaming space with the Inter-Ministerial Task Force (IMTF) recommending a uniform central legislation to govern it, as the Public Gambling Act of 1867, which currently covers it is incompatible with online skill gaming activities.
Meantime, as an interim measure, the MeitY has proposed IT rules for online gaming to prohibit wagering.
While there are opportunities with this unprecedented growth, there are teething issues too. To mention a few:
World Health Organization's declaration of "gaming disorder" as a behavioural addiction in 2019. The National Commission for Protection of Child Rights in 2021 outlined the harms children affected by the disorder suffer. The new telecom bill that vaguely defines "telecom services" may include all OTT platforms to be a 'licensed service', adding to the regulatory and financial burden. It is still unclear whether the media and entertainment industry is looked at as "publishers" or "intermediaries" by the IT regime/new laws proposed.
Whether we like it or not, digital ecosystems in the media and entertainment industry like OTT and gaming have become an integral part of everyday recreation and bring a sense of excitement into the mundane everyday life of the younger and older generations. The fact that segments like gaming which have seen unprecedented growth by satisfying varied consumer choices are now facing flak for satisfying these very choices, is ironic indeed.
Should the RIGHT TO RECREATION be compromised due to lack of an effective consensus within the gaming ecosystem across different stakeholders – the government, consumers and gaming companies? Can we allow an industry like gaming with unlimited potential for growth and a daily choice of millions to go bust?

Games people play – Hacking the unconscious
Digital content Innovation is about finding out what people want and finding an ingenious way to provide it by personalizing offerings to suit their tastes. These ingenious digital products or services are based on deeper understanding of consumer needs and desires and are meant to provide the necessary choices that bridge the gap between consumer demand and supply.
While the choices being provided to satisfy needs may sound linear, consumer behaviour at times can be quite non-linear. An example of dichotomous behaviour is clear when consumers choose to join a social media platform like Facebook which celebrates public display of private life and yet complain about privacy issues.
The narrative around bans of allegedly harmful digital content, ranging from movies to online gaming, have a lopsided approach that magnifies the negatives. The proponents of such lopsided narratives shy away from the fact that this content is a result of consumer entertainment needs that have evolved over a period of time. These biased consumer-unfriendly approaches are leading to regulatory measures that may not provide the desired results.
The gaming ecosystem continues to evolve, with technology itself getting more immersive, especially with the advent of metaverse. The industry players must get ready for these opportunities and challenges within the uniform national regulatory structure, to avoid further disruptions from potential regulatory blindness. Likewise, the regulatory authorities need to keep in mind the interests of the consumers of these games while arriving at the regulatory structure. Therefore, self-regulation and consumer advocacy by industry and regulatory structure by the Government can ensure a fine balance between a safer environment and consumer choices. After all, regulation and consumer choices need to go hand in hand.
While there are measures being suggested by the government to check the harmful effects of gaming, like monitoring the time spent by kids and limiting in-app purchases for those below 18, and even ensuring that gaming companies register themselves with a self-regulatory organisation, addiction is still an area that will need novel innovative strategies as quoted by a senior Government official .
Perhaps a more nuanced behavioural approach will be needed if one wants to create a long-lasting impact on consumer behaviour.
While giving a closer look at both the positives and negatives of gaming, the need of the hour is to identify how the negative consequences of gaming can be mitigated through clever behavioural approaches that enable the consumer to make safer choices while being entertained. As Richard Haler, the noble prize winner in behavioural economics says – "A choice architect has the responsibility for organizing the context in which people make decisions."
An effective way, he suggested, to bring about behaviour change without enforcement, is the nudge theory . A nudge helps an individual make a choice or triggers automatic cognitive processes to favour the desired outcome.
Here are a few measures for creating the right behavioural nudges
Problem: Among kids and teenagers examples of gaming disorders include excessive screen time, lapses in concentration, lack of physical interactions and exercise due to becoming a screenager.
Solution: A system/nudge that incentivizes appropriate gaming behaviour. Gaming apps could design systems which possibly reward users (kids and teenagers) who take appropriate breaks while gaming and set everyday time limits for themselves beyond which they cannot play. While this might sound ironic it could possibly result in judicious use of screen time during gaming
Problem: Adults getting addicted to competitive gaming, suffering loss of money and the inability to make sound judgements in games, including 'loot boxes' that are usually randomized in-game content, requiring consumers to purchase them with actual currency outside of the game.
Solution: The players can be required to perform a short personality test, to themselves identify and address their vulnerability to gaming addiction consciously. Even a simple act of filling a form that identifies their behavioural dispositions towards gaming can make them more conscious of their undesirable addictive patterns.
Identifying the root cause of the problem in close collaboration with parents is critical, making parents conscious of the real issue – the nature of the game itself or the inability to exercise control over their kid or the lack of other options in the environment that can keep kids engaged. For examples there are times when parents let their kids indulge in gaming so that they can remain engaged for a period of time, but yet complain about excessive screen time.
A deeper dive into the real issue will help parents exercise a fair sense of balance about appropriate screen time and gaming behaviour.
In addition to this, collaboration with prominent psychologists, counsellors and wellness experts will be needed to ensure the right balance between excitement and potential harm caused to impressionable minds.
In sum, all the stakeholders including the Government, the gaming companies, the mental well-being experts and consumers need to work together to arrive at a win-win situation, to enable the gaming ecosystem to flourish and bring immense joy to millions of consumers.