Apple's intent with the Mac is for your experience to be as easy to use as possible. At the same time, there's also a rich world of hidden features and settings to explore for those of us who aren't content with default macOS. While you could mess with Terminal commands or comb every page of various settings menus to find the good stuff, you can also make things easier for yourself with TinkerTool, an app that puts obscure Mac features at your fingertips.
Adjust appearance settings for various apps
TinkerTool lets you restrict dark mode to certain parts of macOS instead of enabling it systemwide. Open the app, go to the Appearance tab and take a look at the options. You can restrict dark mode to the menu bar and the dock, while keeping almost all other apps in light mode.
Alternatively, you can individually select apps to keep in light mode. The caveat here is TinkerTool can't access all apps, so your choices may be a bit limited. You can also go to the Safari tab if you want to force the browser to remain in light mode.
Fix Finder frustrations
When you go to TinkerTool's Finder tab, you have the opportunity to fix a few annoyances quickly. You can force Finder to show the path to any given folder in the window, which is helpful if you're trying to paste an exact location into Terminal commands.
G/O Media may get a commission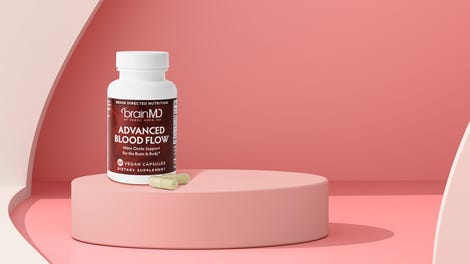 Improve your bloodflow
BrainMD claims this proprietary supplement increases blood flow to help your cognitive and cardiovascular functions
Similarly, you can disable Finder sound effects, remove animations, and stop Finder from creating hidden DS Store files on network drives. You can also hide features like Burn Disc or Connect to server from the Finder, if you don't find yourself using these features.
Change the dock to your liking
TinkerTool's Dock tab lets you disable animations, such as the one for showing or hiding the dock, and prevents any modifications to the dock. Restricting changes in the dock is useful if you share your Mac with others and they accidentally change your preferred layout. You can also add a spacer between two dock icons for better organization.
Change screenshot settings on the Mac
Your Mac has plenty of screenshot-related options buried in various menus, and TinkerTool puts the most useful of these in one section. Go to the app's General tab and scroll down to the Screenshot file format box. Here you can change the default screenshot format, remove the shadow from your screenshots, hide screenshot preview thumbnails entirely, and change where screenshots are saved by default.
Other useful settings
TinkerTool lets you choose what happens when apps crash. If you're repeatedly annoyed by that "This application quit unexpectedly" pop-up, you can change or disable it. Go to the Desktop tab and take a look at the options under When applications crash.
You can also make it easier to resize windows in macOS by enlarging the resize area. Go to the General tab and check the second option in the Windows section.
Explore more of the changes available in TinkerTool and see what you like—be sure to read the description at the end of each settings page, because it describes what you need to enable these changes. Sometimes you may have to log out and log back in to your account; other times, you may have to restart some apps for the changes to take effect.
Finally, if you're not happy with the changes you've made using TinkerTool, go to the app's Reset tab and select Reset to pre-TinkerTool state to undo all changes in one go.