If you're searching for a gaming laptop that offers the perfect balance between power and portability then we'd highly recommend checking out the Acer Predator Triton 300 SE at just $999 (was $1,599) (opens in new tab) at Best Buy.
An absolutely huge $600 price cut brings this premium 14-inch machine down into the mid-to-upper range price brackets for gaming laptop deals, offering exceptional value for those with a bit of cash to spend.
Reasons to buy
Lightweight, premium design
The biggest selling point for the Acer Predator Triton 300 SE is its incredibly lightweight and slick design, which doesn't immediately scream 'gamer' unlike some choices. Its fully metal chassis and understated aesthetic mean it's a laptop that's perfectly suited to blending in outside of gaming scenarios. Overall, it's more akin to a high-end Apple MacBook than one of the best gaming laptops.
Powerful (for the size)
Despite weighing in at just 1.7kg and having a relatively small 14-inch form factor, the Acer Predator Triton 300 SE still manages to pack in some fantastic specs. This particular model features a combination of a relatively high-end RTX 3060 graphics card, a decent Intel Core i7-12700H processor, 16GB of DDR5 RAM, and a 512GB SSD. Overall, these are great specs and should have no problem maxing out a ton of games on the display's native 1080p resolution. We haven't tested this particular model but our Acer Predator Triton 300 SE (2021) review found the previous iteration with an 11th gen chip to be a great performer.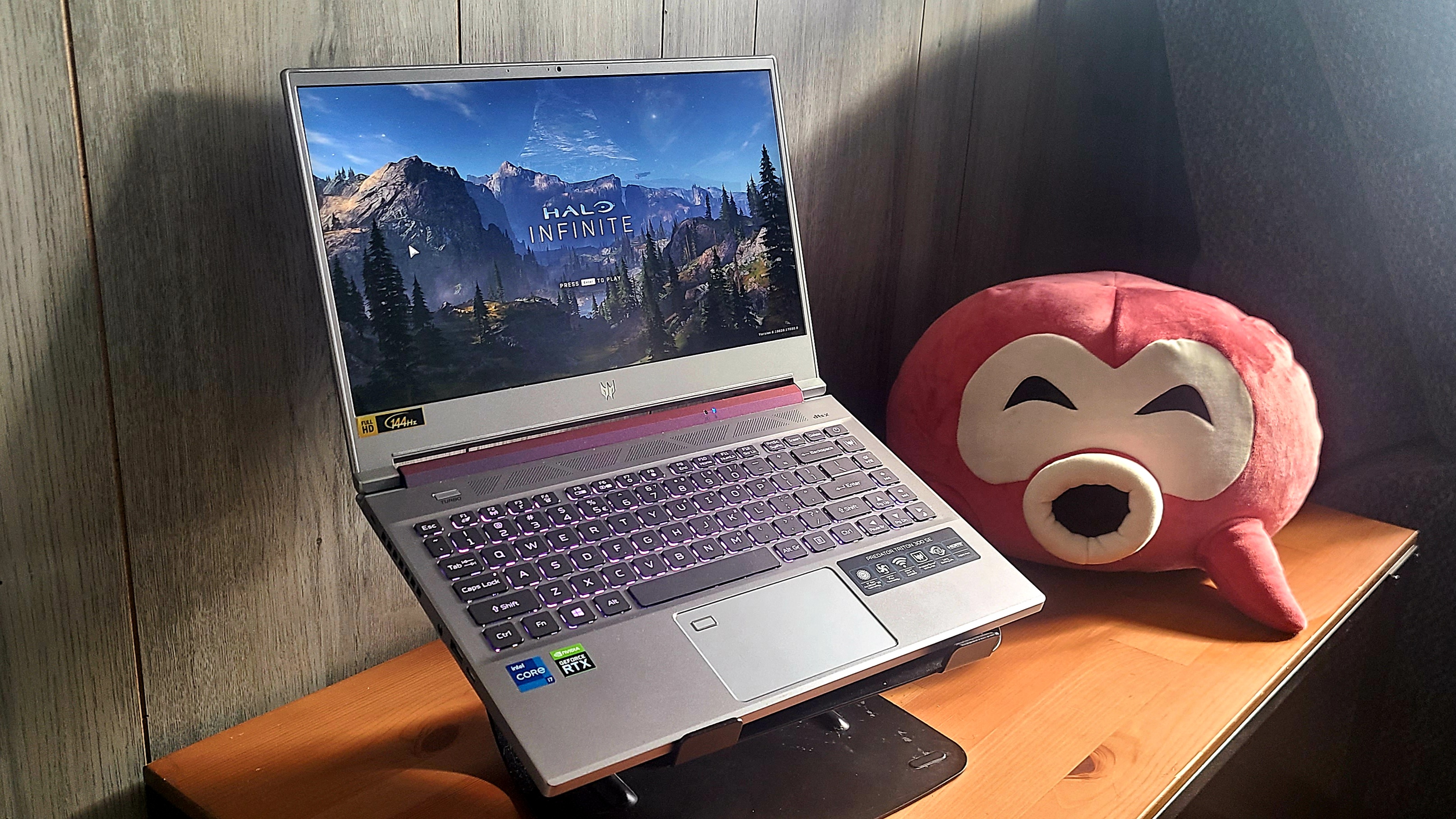 Reasons to avoid
Fairly expensive for an RTX 3060 gaming laptop
Even with an absolutely insane $600 off at Best Buy, this Acer Predator Triton 300 SE is still on the pricey side. We've seen RTX 3060 gaming laptop deals go for as little as $740 before, so those who are purely on a budget may want to consider waiting it out. On the plus side, these cheaper machines don't tend to feature a full kit of 16GB RAM, a Core i7 processor, or a design that's as good as this Triton.
Difficult to upgrade
The Triton 300 SE's soldered RAM means that you'll be unable to upgrade this specific component down the line – you'll essentially be locked-in to 16GB. For us, this isn't a huge deal breaker as 16GB is more than enough for gaming and the RAM is the most recent DDR5 type (very speedy at 4800Mhz).
Other great gaming laptop deals this week