The liberal art of chauvinism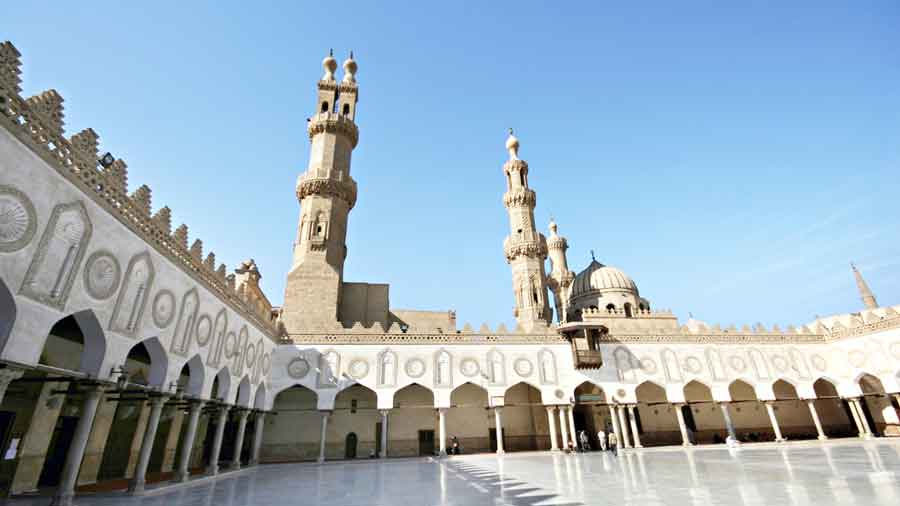 ---
  |  
Published 26.08.22, 03:01 AM
---
Is it possible to curate a model of liberal education that bolsters ethnic chauvinism? The question came up in the Times Higher Education Liberal Arts Forum this June, where three of us were in conversation about the possible role of the liberal arts in Asian higher education — Leonard K. Cheng, the president of Lingnan University, Feiyu Sun, the associate dean of Yuan Pei College, Peking University, and myself — responding to questions from Pola Lem, the Asia reporter for the Times. My ears, I admit, perked up when Cheng made the polemical argument that liberal arts education needed to move beyond the context of Western liberal democracy. Even though Lingnan is in Hong Kong, I wondered if I was about to sense some Chinese resistance to liberal democracy. But Cheng had something a lot more interesting to say.
He argued that non-Western models of liberal arts education, particularly when relevant to local contexts, must blaze their trails. He offered the examples of two liberal arts universities — Effat University in the United Arab Emirates, which models its vision on Arabic principles of reading and writing, and Soka University, which, though located in California, draws its inspiration from Japanese Buddhism.
Liberal arts education, for most people, still invokes an American model. But in recent years, higher education theorists have started to examine alternative models of this education beyond modern Western contexts. Kara A. Godwin and Philip G. Altbach from the Center for International Higher Education in Boston draw trajectories of at least three paradigms that long predates Western structures. The earliest possible model comes from the Confucian tradition in China which sought broad education in the making of a whole person. "Two key Chinese education traditions," write Godwin and Altbach, "the Confucian Analects, dating back 2,500 years, and traditional Chinese higher education that dates back to the Eastern Zhou dynasty (771-221 BCE), both have elements of what might be called liberal education." Similarly, Nalanda University in India, which flourished till around 1197 CE, drew on a plurality of traditions, including Hinduism and Buddhism, to nurture "self-realization"as the ultimate goal of education — the "drawing out what is implicit in the individual". Strongly resonant with the modern conceptualisation of a liberal arts education, Nalanda exemplified "a curriculum philosophy with a specific focus, in this case on religious knowledge, but with an understanding that meaningful education simultaneously requires a broader disciplinary perspective."
The conflict between religion and modernity is one of the most violent consequences of post modern reality. Today, both popular and academic imagination strongly identifies a binary opposition between religious and secular education.So it is ironical that the most liberal and broad-based models of education from pre-modern eras originate in centres and curricula of religious education, as illustrated by both the Chinese and Indian examples. Godwin and Altbach's third example also comes from a centre of religious learning — Al-Azhar University in Cairo, which was established in 975 CE and is the oldest continuously operating university in the world today. Along with Islamic theology and sharia law, Al-Azhar also focused on philosophy, mathematics and astronomy, and added natural and experimental sciences to its faculty in the 1870s. As with other institutions of higher learning in the Islamic world, the curriculum at Al-Azhar was driven by Islamic concerns but included the foundational arts and sciences to the making of a unified philosophy of education, powered by the conviction that an educated individual needed a comprehensive range of knowledge.
Particularly in Asia, the relation of older, indigenous models of liberal education and the modern, American conceptualisation of it has been a key subject in higher education reform for several decades now. This has become the clearest in the emergence of three universities with unique liberal arts features: Yuanpei College at Peking University in mainland China, Lingnan University in Hong Kong, and Tunghai University in Taiwan — leaders from two of which came together in the Times Higher Education panel where we had the conversation about liberal arts in Asia. In response to Cheng's striking argument about the need for non-Western sources of liberal education, my own question felt both unfortunate and inevitable — what about the dangers of ethnic chauvinism facing new and emerging proponents of this education? It came from my own experience of consulting on the liberal arts with the committee of India's recent National Education Policy — an experience that was at once exciting, intriguing, and, in the end, also a little disappointing.
It is startling to see the NEP imagine an American model of multidisciplinary liberal education through a rhetoric of Hindu nationalism, through references to the Sanskrit usage of the various "kalas" as forms of arts as well as to references to various texts and practices of Brahminical Hinduism. The diversity of human aptitude captured by the kalas paves the way for the claim that a liberal conceptualisation of such aptitude under the name of art "has distinctly Indian origins" and that the celebration of the individual as skilled in multiple arts must underlie the emphasis of interdisciplinary liberal arts education in India. The repeated invocation of 'ancient' India ends up being a refusal to acknowledge the country's'medieval' period, significantly defined by Muslim rule. It may be hard to admit that the openness and the flexibility of liberal arts practices get rather easily limited by various forms of parochialism.I have experienced this through my years of studying and teaching in the United States of America, where the canon of culture often at the heart of a liberal arts curriculum has petrified over the decades through the severe constrictions of white provincialism. While calls to decolonise the curriculum have rocked the Western academy,here in Asia, ethnic and nationalistic chauvinism remains just as immensely pervasive as a possibility as nations turn to various traditions of the liberal arts available in indigenous, often pre-modern, cultures.
The values we associate with a liberal arts education — freedom, tolerance, plurality, openness — they are not exclusively rooted in Western liberal democracies or the European Enlightenment,as our colonial education sometimes leads us to believe. The pre-modern centres of religious education demonstrate this through their liberal and expansive characters.There is no doubt that institutions of liberal arts education must draw from models beyond the easily available American one. But it is also clear that the political ideology of governments will determine the manner in which local or indigenous models of liberal arts will be adopted.
(Saikat Majumdar is Professor of English and Creative Writing at Ashoka University)